CLINICALLY PROVEN TO INCREASE YOUR PERFORMANCE
Breathe Strong | Increase Breathing Performance
Empowering Respiratory Resilience with Resistance Breathing Devices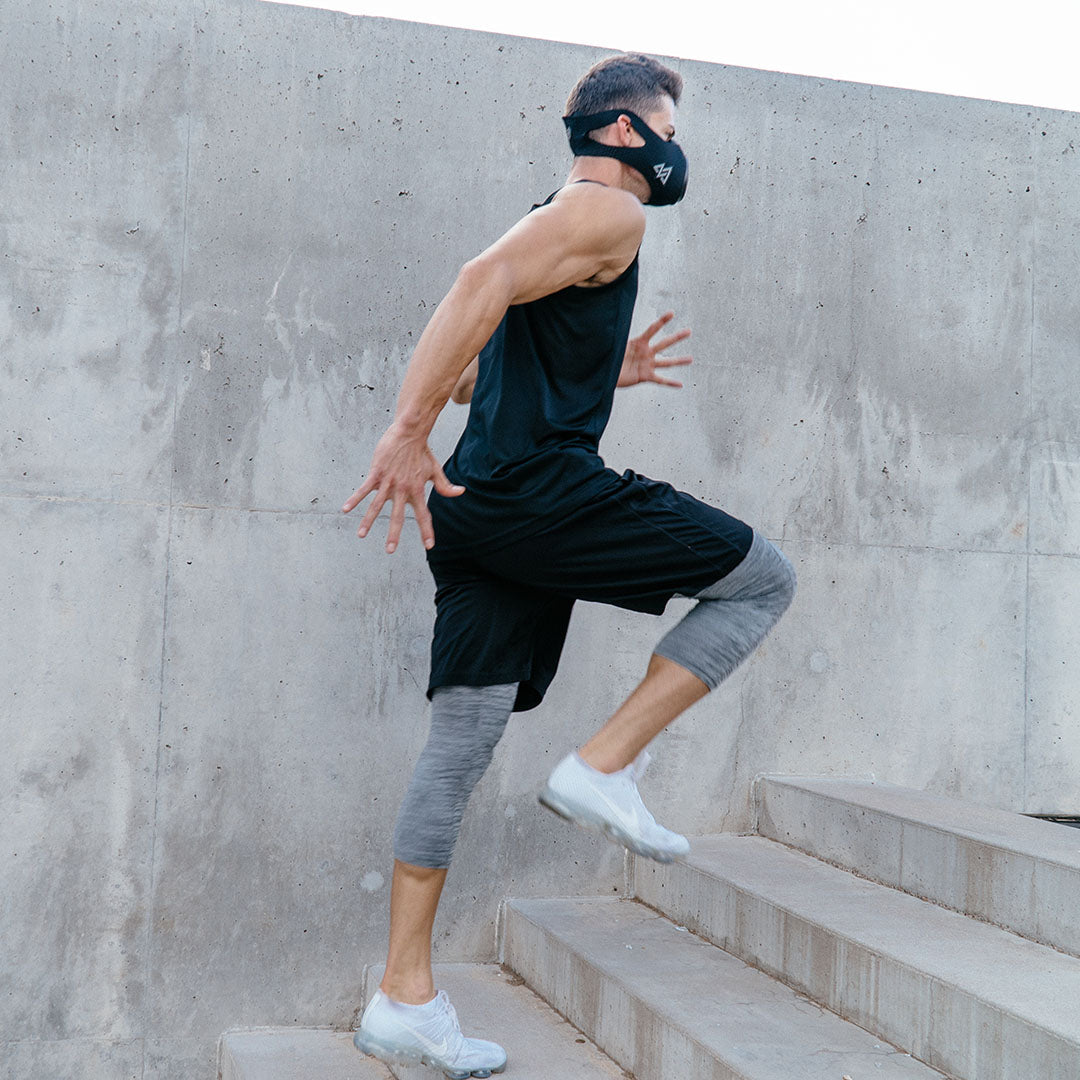 Improved Performance Muscle & Strength
Resistance breathing with a sports mask strengthens respiratory muscles, leading to improved lung capacity thresholds with sports mask and more efficient breathing.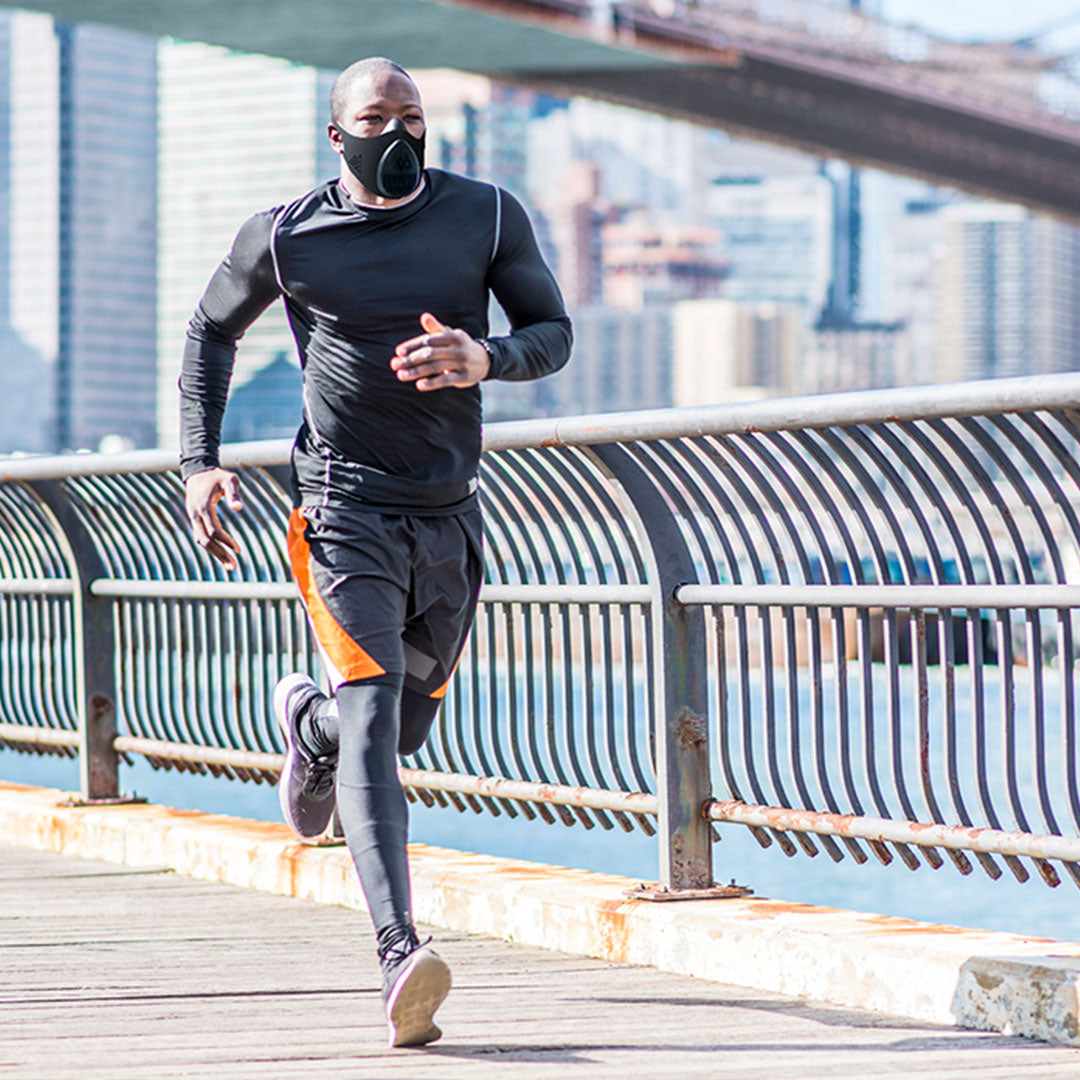 Enhanced Athletic Performance
By strengthening the respiratory muscles and improving lung capacity, athletes can enhance their oxygen uptake during exercise, leading to improved endurance and performance.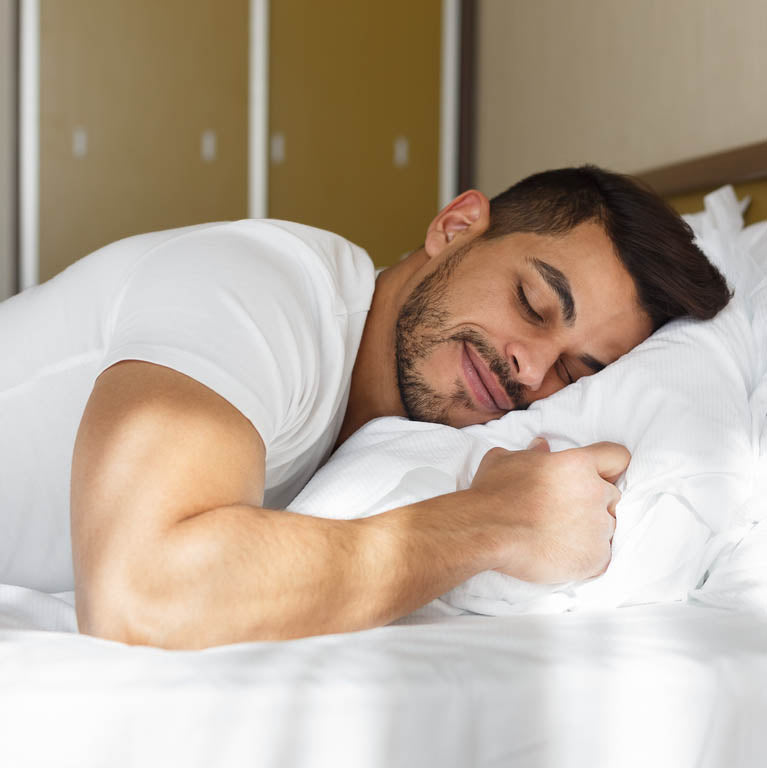 Sleep Quality Improvement
Helps improve sleep quality by promoting relaxation and reducing stress levels that create conducive environment for restful sleep by strengthening the respiratory muscles and improving airflow during sleep.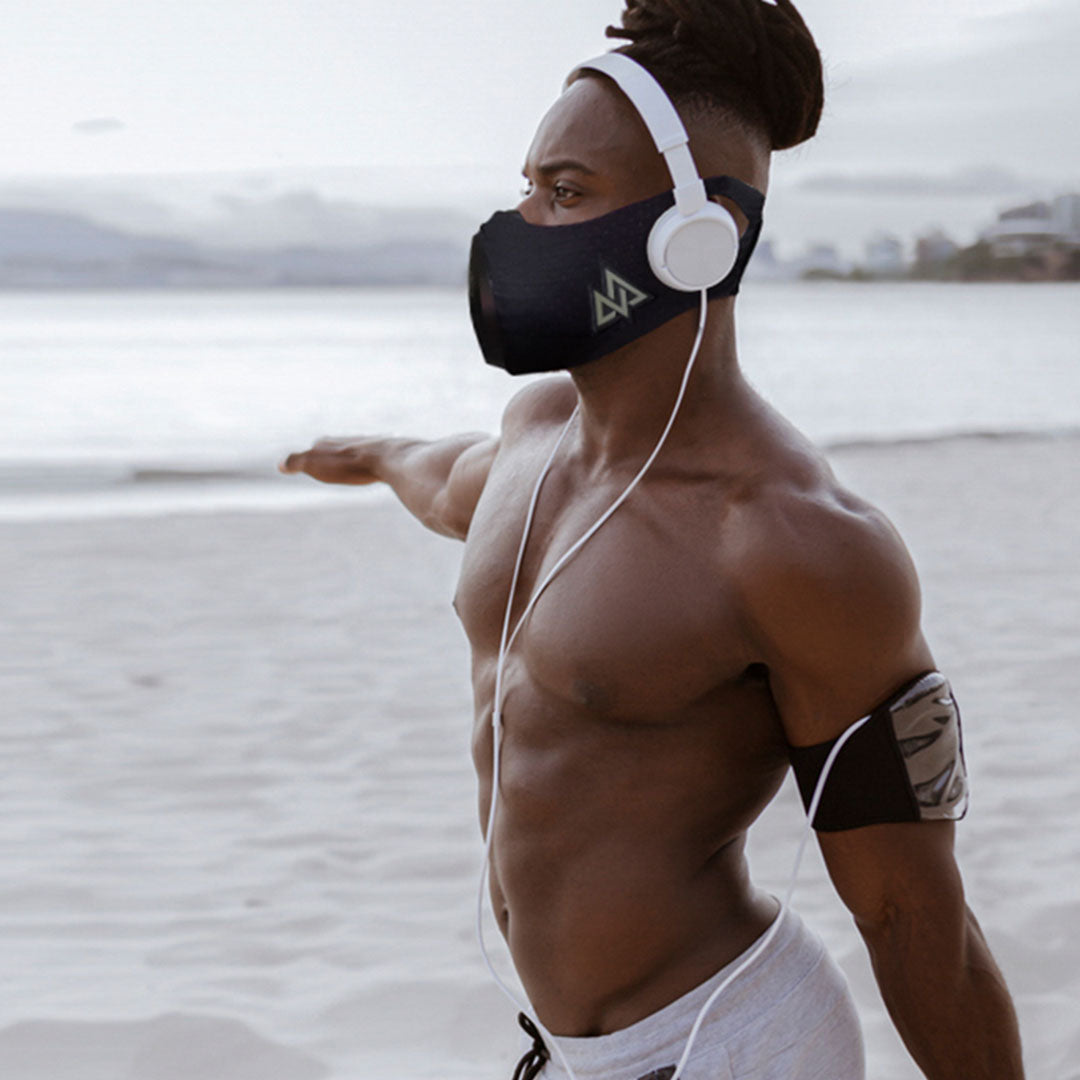 Calmly Focused
Resistance Breathing devices can help activate the parasympathetic nervous system. This technique involves inhaling through the nose and exhaling slowly through exhale valves that create resistance to the airflow. By slowing down and extending the exhalation, resistance breathing stimulates the vagus nerve, leading to a relaxation response, reduced heart rate, and increased feelings of calm and well-being.
REVOLUTIONIZE YOUR BREATHING
PERFORMANCE BREATHING TRAINERS
RESISTANCE BREATHING BENEFITS
IMPROVES RESPIRATORY COMPENSATION THRESHOLD

The Respiratory Compensation Threshold (RCT) marks the boundary between high-intensity activity and severe exertion. Normally, the body's drive to breathe is determined by carbon dioxide levels, but when the RCT is reached, lactate levels become the driving force, leading to intense respiration. TrainingMask® helps increase RCT, enabling the body to sustain higher effort levels before reaching exhaustion, thereby improving endurance and delaying the onset of fatigue.

IMPROVES VENTILATORY THRESHOLD

The Ventilatory Threshold (VT) is the stage in physical activity where breathing volume becomes inadequate to meet the body's oxygen demands. TrainingMask® has demonstrated the ability to raise the Ventilatory Threshold, providing individuals with increased capacity for activity during exertion. By improving the body's ability to meet oxygen requirements, TrainingMask® extends the duration of high-intensity exercise and enhances overall performance.

INCREASE POWER OUTPUT AT VENTILATORY THRESHOLD

Under normal circumstances, when the body requires more oxygen, it compensates by increasing the intensity of breathing. However, the Ventilatory Threshold (VT) represents a point during exercise where breathing becomes insufficient to meet the body's oxygen demands. TrainingMask has been proven to enhance the power output achievable at VT, enabling individuals to maintain their strength and performance for a longer duration during exertion. By improving oxygen utilization, TrainingMask helps individuals push their limits and achieve greater athletic endurance.
OUR DEVICES ARE SUPPORTED BY CLINICAL STUDIES
INCREASES POWER OUTPUT AT RESPIRATORY COMPENSATION THRESHOLD

The respiratory compensation threshold (RCT) is reached during high-intensity exertion when the amount of air being breathed in and out within a minute becomes excessive compared to carbon dioxide output. It marks the transition between high-intensity exertion and severe effort. TrainingMask® enhances the body's cardiorespiratory power output at the RCT, allowing individuals to generate more effort and sustain their performance at a higher intensity level.

STRENGTH TRAINING UNDER HYPOXIC CONDITIONS SIGNIFICANTLY INCREASES SERUM GH LEVELS

The TrainingMask study showed that serum growth hormone levels were notably higher in the group that underwent hypoxic resistance training compared to the group that trained under normal oxygen conditions. This indicates that hypoxic resistance training leads to increased muscle hypertrophy and greater secretion of growth hormone, suggesting its potential for promoting muscle growth.

Improves Cardiorespiratory Fitness, Pulmonary Functions, and Hematological Variables in University Athletes

The results show that ETM use led to a range of significant improvements in hematological indicators and pulmonary function, VO2 peak, peak power output (PPO), cardiorespiratory fitness, lung function, and hematological variables in young, male, Saudi athletes. Training using ETMs at appropriate resistive breathing levels appears to be a safe and cost-effective way of enhancing performance in healthy athletes without costly altitude training.
Enhanced Endurance | Improved Stamina | Increased Mental Focus | Accelerated Results
Revolutionize your training and take your fitness to the next level with Training Mask. Our cutting-edge training equipment is designed to enhance your performance, improve endurance, and optimize your workouts. Whether you're a professional athlete, fitness enthusiast, or someone looking to improve their overall health, TrainingMask has the tools you need to reach your goals.