Regular price
$60 USD
Sale price
$30 USD
Unit price
per
Sale
Sold out
Regular price
$60 USD
Sale price
$30 USD
Unit price
per
Sale
Sold out
📏 Size Chart
Introducing the Vent Fitness Filtration, a cutting-edge fitness accessory designed to elevate your workout experience. This revolutionary Filtration features innovative vent technology that enhances endurance and breathing efficiency. The Vent Fitness for Mask combines advanced filtration technology with adjustable resistance, offering protection against airborne particles, allergens, and pollutants. Its ergonomic design ensures a secure and comfortable fit for various face shapes and sizes. With six levels of dialable resistance, this mask is suitable for athletes, commuters, and anyone prioritizing well-being. Improve your cardiovascular health, mental focus, and overall fitness with the Vent Fitness Filtration for  Mask. Embrace the future of training with this Mask's exceptional product.
Read More...

More Information:

Training Mask 3.0 also helps improves stamina, endurance, and total cardiovascular fitness by forcing the respiratory muscles to work harder during physical exercise. With this cutting-edge training device's adjustable resistance, users can match the level of difficulty to their fitness objectives and gradually ramp up the intensity over time.

Train Smarter with Training Mask 3.0With the Training Mask 3.0, enter a new era of performance improvement. This cutting-edge accessory is a game-changer for athletes, fitness buffs, and anybody committed to pushing their limits because it was created to transform the way you train.

Designed for Comfort and Resilience:The Training Mask 3.0 strikes the ideal mix between comfort and toughness. Its streamlined, ergonomic design guarantees a secure fit, and the adjustable straps allow for a customized fit. This mask was designed from premium materials to resist even the most strenuous exercises while preserving its integrity over time.

Revolutionize Your Workouts:With the breakthrough airflow resistance technology of the Training Mask 3.0, you can maximize the effectiveness of your exercise program. The mask's replaceable resistance caps let you to adjust intensity based on your level of fitness. It exerts pressure on your respiratory muscles by simulating high-altitude circumstances, improving lung capacity and oxygen uptake.

Training Mask 3.0 offers a number of benefits, including:Increased Endurance:By working on your respiratory system, you can push yourself further and work out longer.

Strengthen respiratory muscles to improve breathing, reduce fatigue, and boost oxygen intake during exercise.

Improved Cardiovascular Health: Increased cardiovascular fitness promotes better blood flow and enduring stamina.

Develop your mental fortitude by embracing suffering and staying focused during taxing exercises.

Customized Progression:Create a training program that is ideal for all fitness levels by adjusting the resistance levels.

Join a community of athletes and achievers who are using the Training Mask 3.0 to reimagine possibilities to ignite transformation now. Experience improved physical performance, surpass goals, and see the amazing transformation that occurs when you push your limits.

Your key to unlocking unrivaled potential is Training Mask 3.0. Elevate your training, amp up your outcomes. Are you ready to rise to the occasion and demonstrate your actual potential? With Training Mask 3.0, embrace the training of the future.
6 Levels of Dialable Resistance

Inspiratory Resistance

Comes with Filtration >95%
Details

The Vent Filtration Mask was expertly crafted and combines modern filtration technology with features that allow for adjustable resistance. A wide range of airborne particles, including pollutants, allergies, dust, and germs, are successfully captured and filtered out by the mask's multi-layered filtration technology. Without sacrificing comfort, breathe easily knowing that you are protected from potential health dangers.

Advanced Filtration Technology: The Vent Filtration Mask uses a multi-layered filtration system that efficiently catches and filters out a variety of airborne particles to give you the best possible defense against pollutants, allergens, dust, and pathogens.

Resistance Adjustment: This mask has an innovative resistance adjustment feature that lets you modify the breathing resistance to match your level of activity and comfort. The mask adjusts to your demands whether you're doing rigorous exercise or going about your everyday business.

Breathing that is natural and effortless is possible even in stressful situations. The Vent Filtration Mask's movable resistance ensures that you keep a relaxed and natural breathing pattern, which improves your overall comfort after prolonged use.
📏 Size Chart

Small – 90-139 lbs
Medium – 140-240 lbs
Large – 240+ lbs
Care Guide

Regular Cleaning:

After each use, clean the mask by gently wiping the exterior surfaces with a mild detergent or disinfectant wipe.
Pay close attention to the filtration area and ensure any visible debris or particles are removed.
Rinse the mask with clean water to remove any residue from cleaning agents and let it air dry.
100% Risk Free Guarantee

We offer a 30-Day No Questions Asked Guarantee for your peace of mind. If you are not completely satisfied with your purchase, simply contact our customer support within 30 days of the original purchase date, and we will initiate the return process without asking any questions.
Euphoric Filtration

Increase Stamina

Increased Caloric Burn
Improve Heart Health

Proven Clinical Studies

Improve Mental Focus
View full details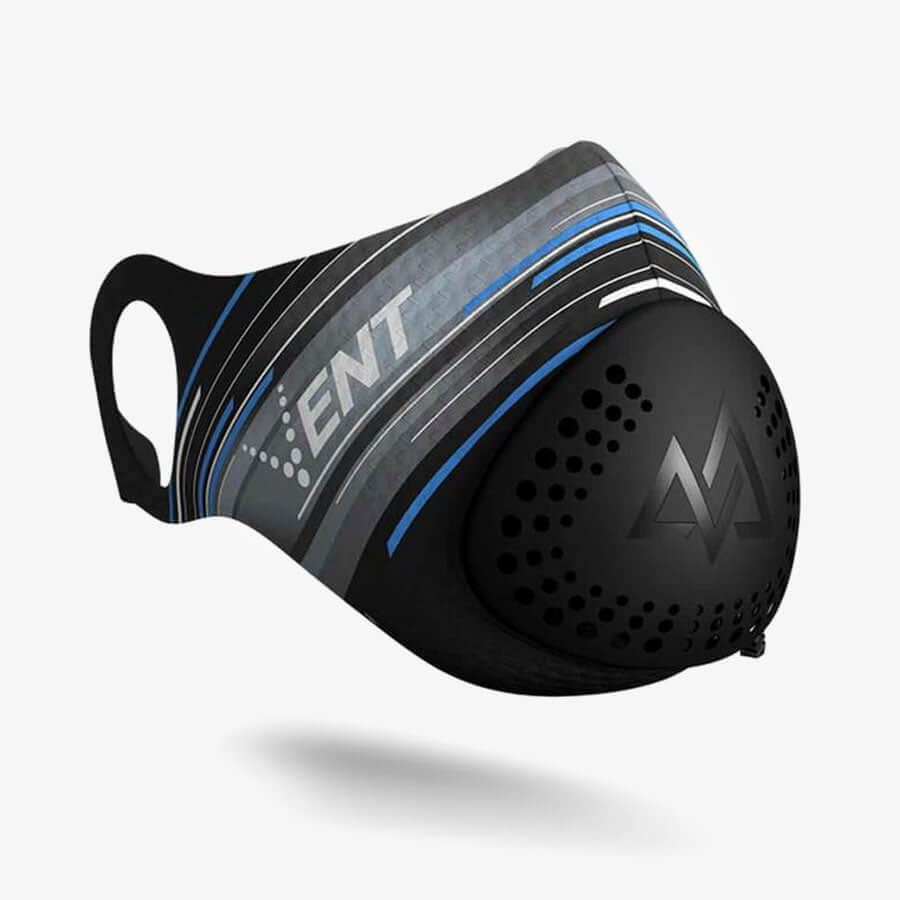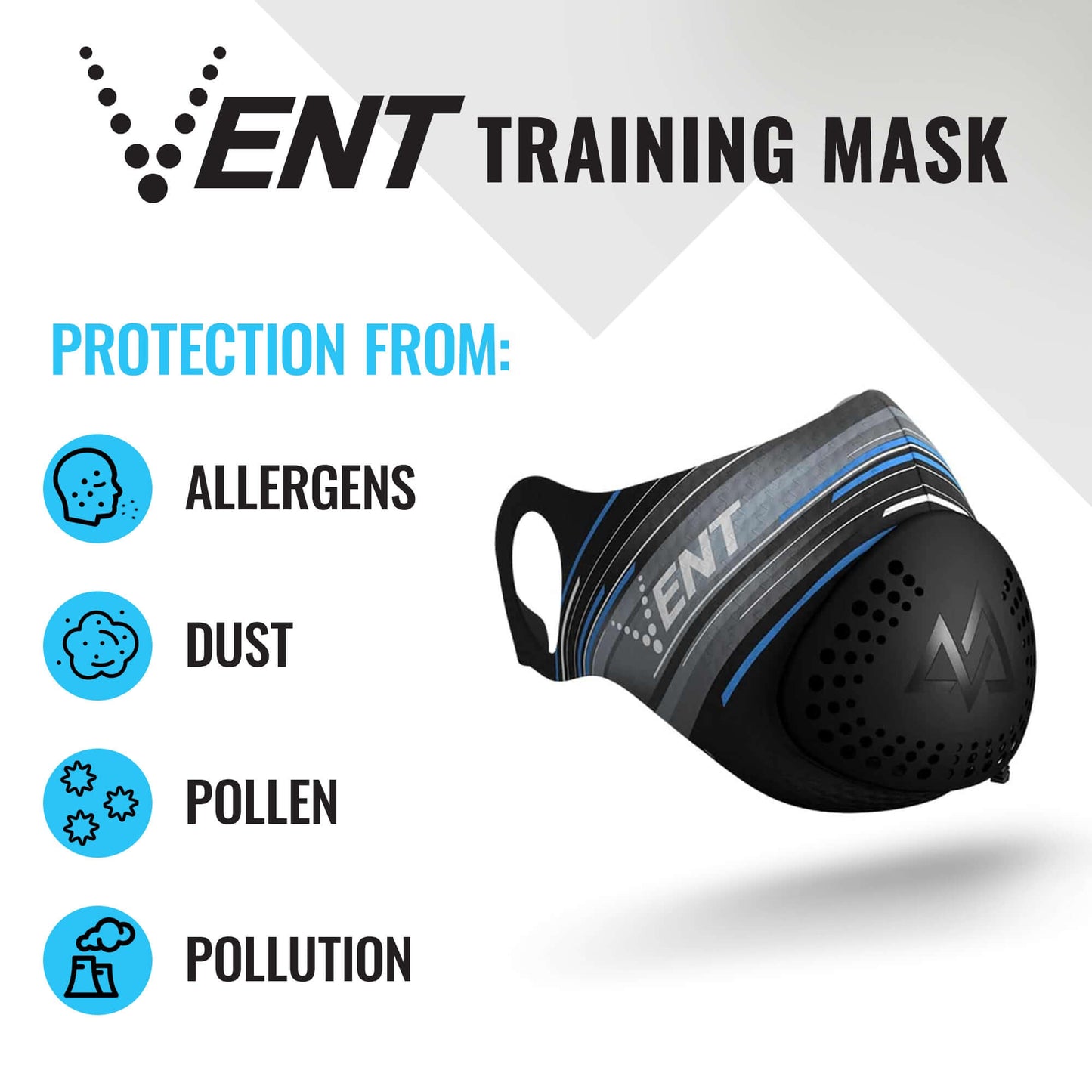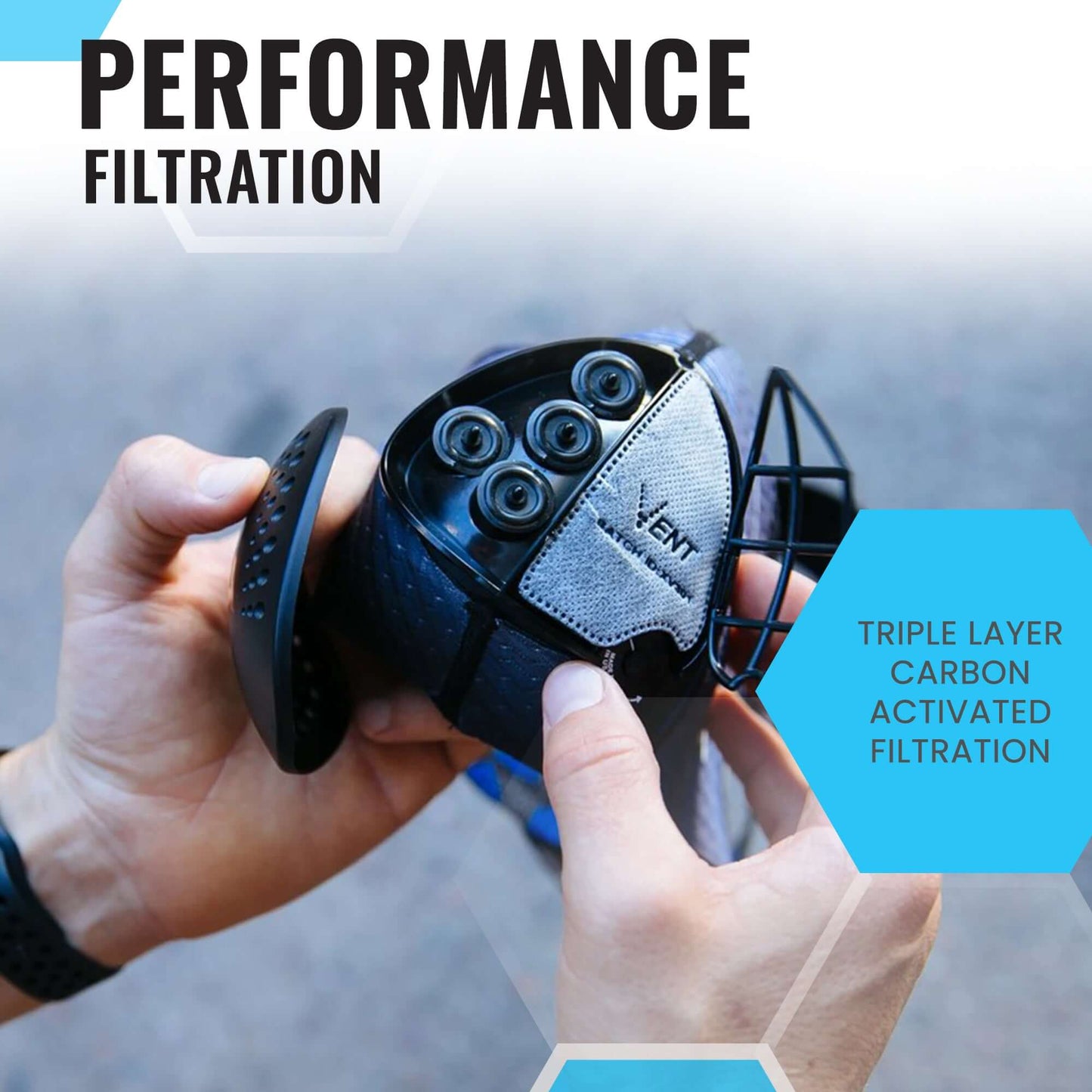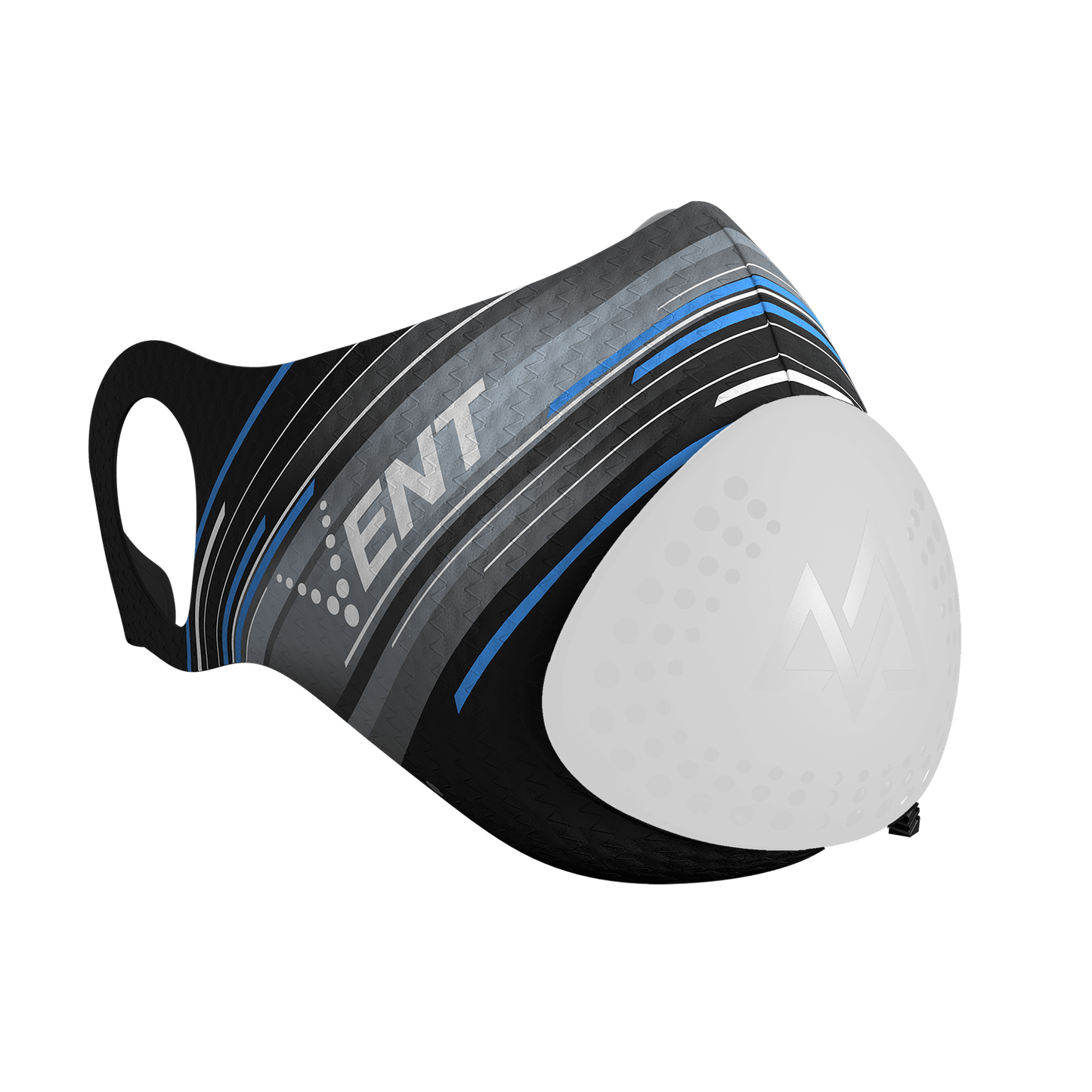 | Size | lbs | kg |
| --- | --- | --- |
| S | 100 ~ 149 | 45 ~ 70 |
| M | 150 ~ 249 | 75 ~ 115 |
| L | 250+ | 115+ |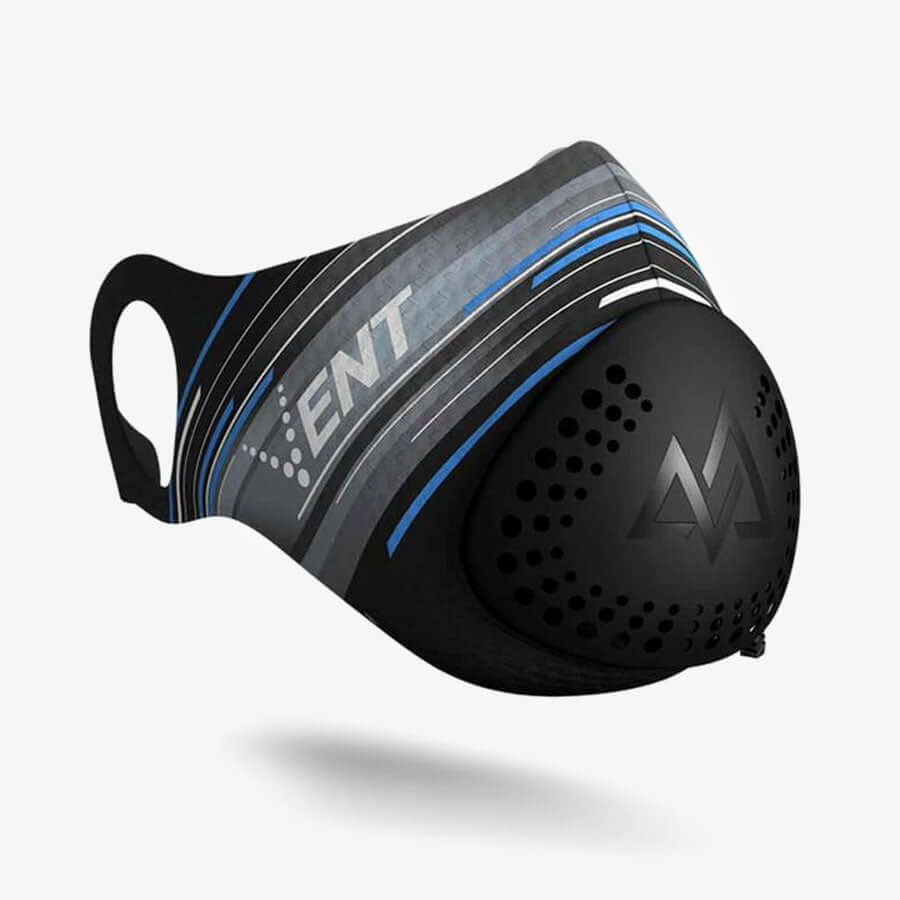 Improved Airflow System
Enhanced Protection: Combining cutting-edge filtration technology with adjustable resistance, this mask offers a new level of protection. It shields you from potential health risks without compromising on breathability or convenience.
Stylish Design: The sleek and modern design of the Vent Filtration Mask not only ensures your safety but also complements your style. Stand out while staying protected in various settings, from busy city streets to fitness centers.
Versatile Usage: Whether you're an athlete, a commuter, or someone who values personal well-being, this mask is versatile enough to accommodate your lifestyle. Its adaptability makes it suitable for workouts, daily commutes, and crowded environments.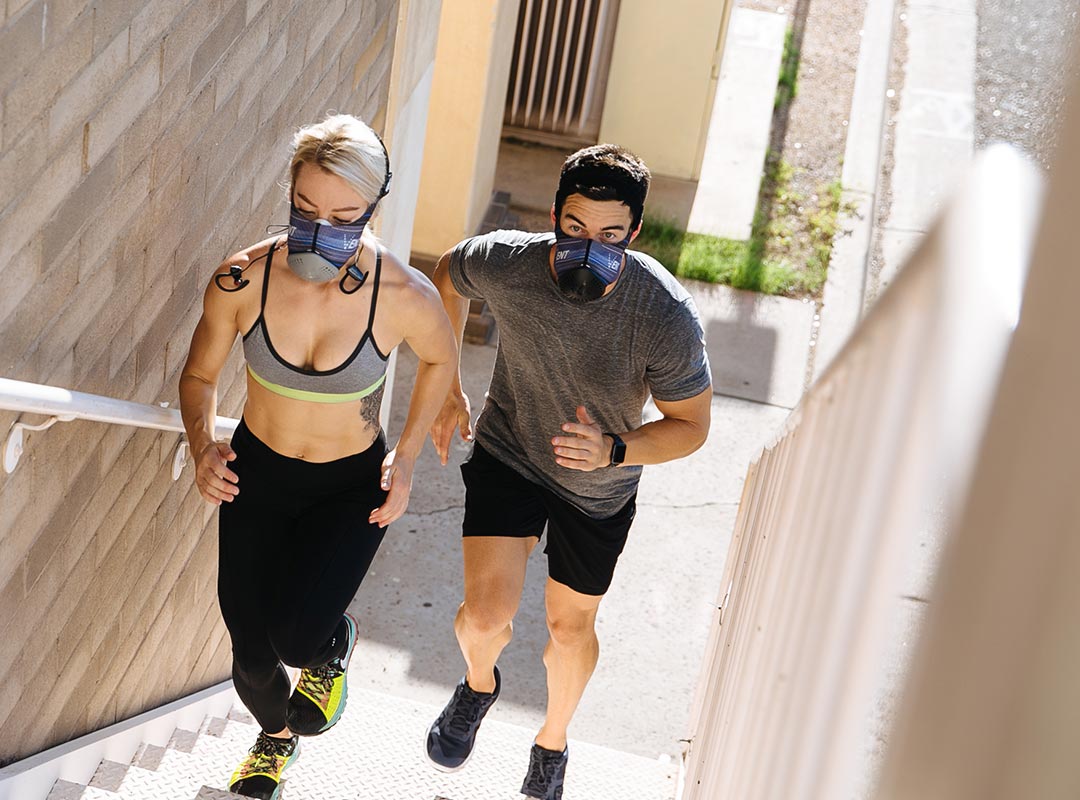 ADJUSTABLE FIT
Simple Upkeep: Cleaning your mask is simple. The Vent Filtration Mask with Resistance is made to be simple to disassemble so that filters may be quickly cleaned or replaced, maintaining consistent performance over time.

Durable Construction: This mask is made to last because it was carefully made using high-quality materials. You will have a dependable and efficient respiratory buddy for the long haul because to its longevity.

Improve Your Safety: Use the Vent Filtration Mask with Resistance to put your health and wellbeing first. Accept a new standard for safety, comfort, and style, and breathe comfortably wherever you are.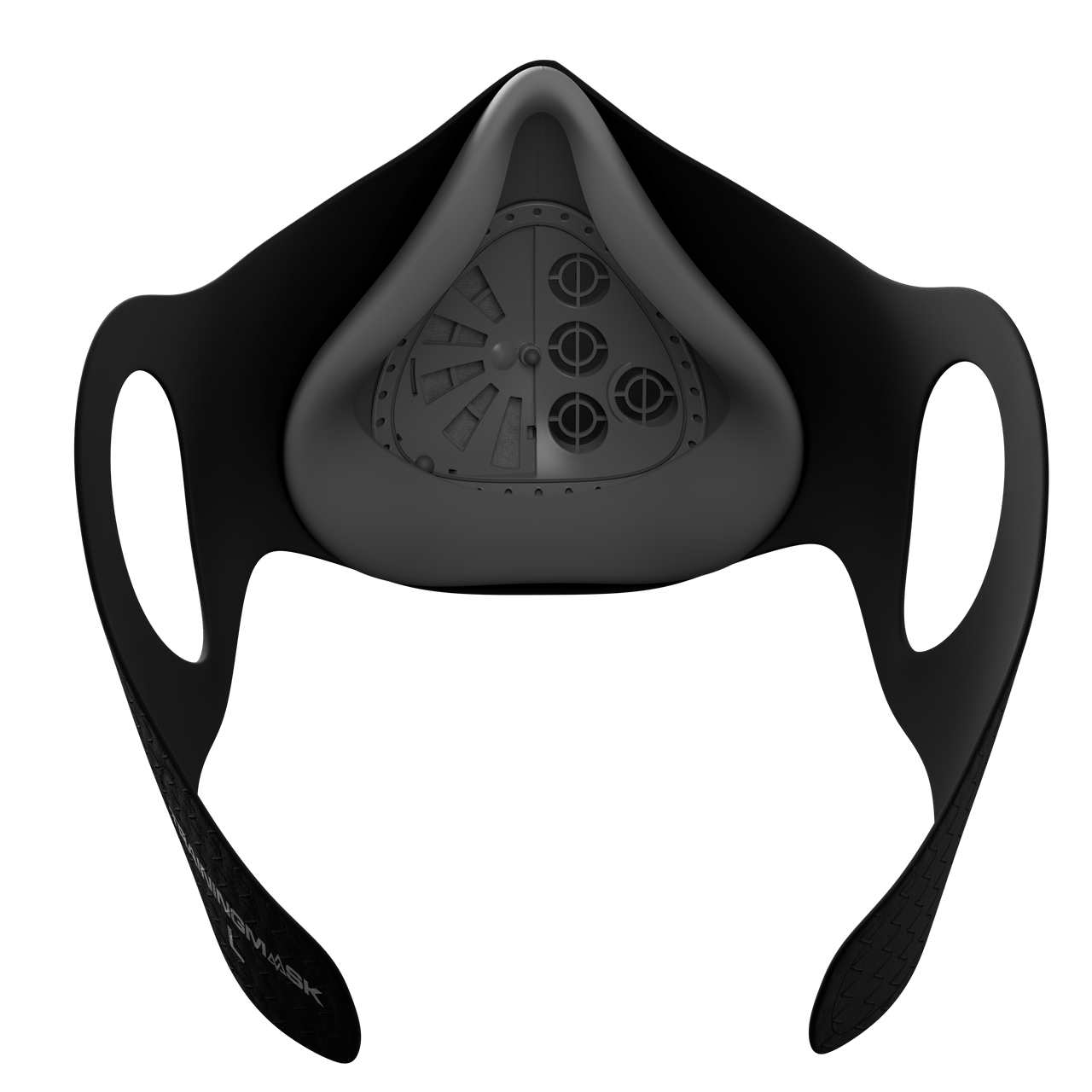 Comfort is paramount, which is why the mask is designed using premium materials that are gentle on your skin. The adjustable straps guarantee a secure fit for various face shapes and sizes, sealing out unfiltered air effectively. The sleek and modern design not only offers protection but also makes a style statement.
Whether you're an athlete pushing your limits, a city dweller navigating urban pollutants, or someone seeking an extra layer of protection in crowded spaces, the Vent Filtration Mask with Resistance is your reliable companion. Prioritize your well-being with a mask that merges cutting-edge filtration technology with adaptable resistance, all wrapped in a package of comfort and style.
Improve your health one breath at a time
Revolutionize your training and take your fitness to the next level with TrainingMask. Our cutting-edge training equipment is designed to enhance your performance, improve endurance, and optimize your workouts. Whether you're a professional athlete, fitness enthusiast, or someone looking to improve their overall health, TrainingMask has the tools you need to reach your goals.