Regular price
Sale price
$12 USD
Unit price
per
Sale
Sold out
Regular price
Sale price
$12 USD
Unit price
per
Sale
Sold out
📏 Size Chart
With our Uniquely Designed Training Mask 2.0 Sleeves, discover a new level of style and innovation. Each sleeve has been painstakingly made to not only complement your Training Mask 2.0 but also to showcase your own sense of fashion. Make a statement while enhancing your training experience with sleeves that are unique to you.
Read More...

Key characteristics:
36 Various Resistance Levels That Can Be Customized: The Training Mask 2.0 is a cutting-edge adjustable resistance system that enables you to personalize your workout to your fitness level. As you advance, gradually up the resistance to force your heart and lungs to adapt and get better.

Design: The mask's ergonomic form and adjustable straps were created with comfort in mind. This ensures a secure and snug fit even during the most strenuous activities. Put an end to the agony and interruptions, and concentrate on stretching yourself.

High-Quality Materials: The exercise Mask 2.0 is made of high-quality materials and is designed to resist the demands of rigorous exercise. The mask is dependable for your exercise adventure because it is long-lasting and simple to clean.

Simulated Altitude Training: Experience the advantages of training at a high altitude without leaving your surroundings. The mask produces a hypoxic-like environment by controlling airflow, which promotes increased oxygen uptake, lung capacity, and cardiovascular fitness. These claims are validated by the Clinical Study done by International Journal of Environmental Research and Public Health


Versatile Use: The Training Mask 2.0 fits your training schedule whether you're a runner, weightlifter, cyclist, or participate in other sports. It is appropriate for people of all fitness levels, from beginners wishing to develop good breathing habits to top athletes seeking to perform at their very best.



Comprehensive Advantages: Including the Training Mask 2.0 in your routine may improve your respiratory mechanics, lung function, stamina, and mental focus. Increase your threshold and set new milestones.
36 Various Levels of Resistance

Inspiratory Resistance & Expiratory Resistance

Breathable Head Strap Materials
Details

The Training Mask 2.0 employs adjustable valves to control airflow resistance. By modulating the intake of air, the mask prompts your respiratory system to work harder, stimulating lung development and cardiovascular improvement. Gradually, your body adapts to these controlled challenges, resulting in elevated performance.

Customizable Resistance: The Training Mask 2.0 introduces an innovative resistance system that lets you fine-tune your training intensity. With adjustable resistance levels, you can progressively challenge your lungs and cardiovascular system, leading to improved oxygen utilization and enhanced endurance.
Comfort-First Design: Crafted for comfort during intense workouts, the ergonomic contours of the mask ensure a secure fit. Adjustable straps guarantee a personalized feel, allowing you to focus solely on your training without distractions.
Premium Build: Constructed from top-quality materials, the Training Mask 2.0 is built to withstand the demands of rigorous exercise. Its robust design ensures durability and easy maintenance, making it a long-lasting addition to your fitness arsenal.
Simulated Altitude Training: Experience the benefits of altitude training without leaving your environment. By regulating airflow, this mask creates controlled hypoxic conditions, enhancing lung capacity, oxygen transport, and overall cardiovascular efficiency.
Versatile Performance: Whether you're a runner, weightlifter, cyclist, or engage in various sports, the Training Mask 2.0 adapts to your training regimen. Suitable for athletes of all levels, it's a valuable tool for beginners and professionals alike.
Comprehensive Advantages: Integrating the Training Mask 2.0 into your routine can lead to improved lung function, increased stamina, refined breathing mechanics, and heightened mental focus. It's a gateway to surpassing your personal bests and achieving remarkable feats.
📏 Size Chart

Small – 90-139 lbs
Medium – 140-240 lbs
Large – 240+ lbs
Care Guide

Regular Cleaning:

After each use, clean the mask by gently wiping the exterior surfaces with a mild detergent or disinfectant wipe.
Pay close attention to the filtration area and ensure any visible debris or particles are removed.
Rinse the mask with clean water to remove any residue from cleaning agents and let it air dry.
100% Risk Free Guarantee

We offer a 30-Day No Questions Asked Guarantee for your peace of mind. If you are not completely satisfied with your purchase, simply contact our customer support within 30 days of the original purchase date, and we will initiate the return process without asking any questions.
Euphoric Energy

Increase Endurance

Increased Caloric Burn
Improve Heart Health

Proven Clinical Studies

Improve Mental Focus
View full details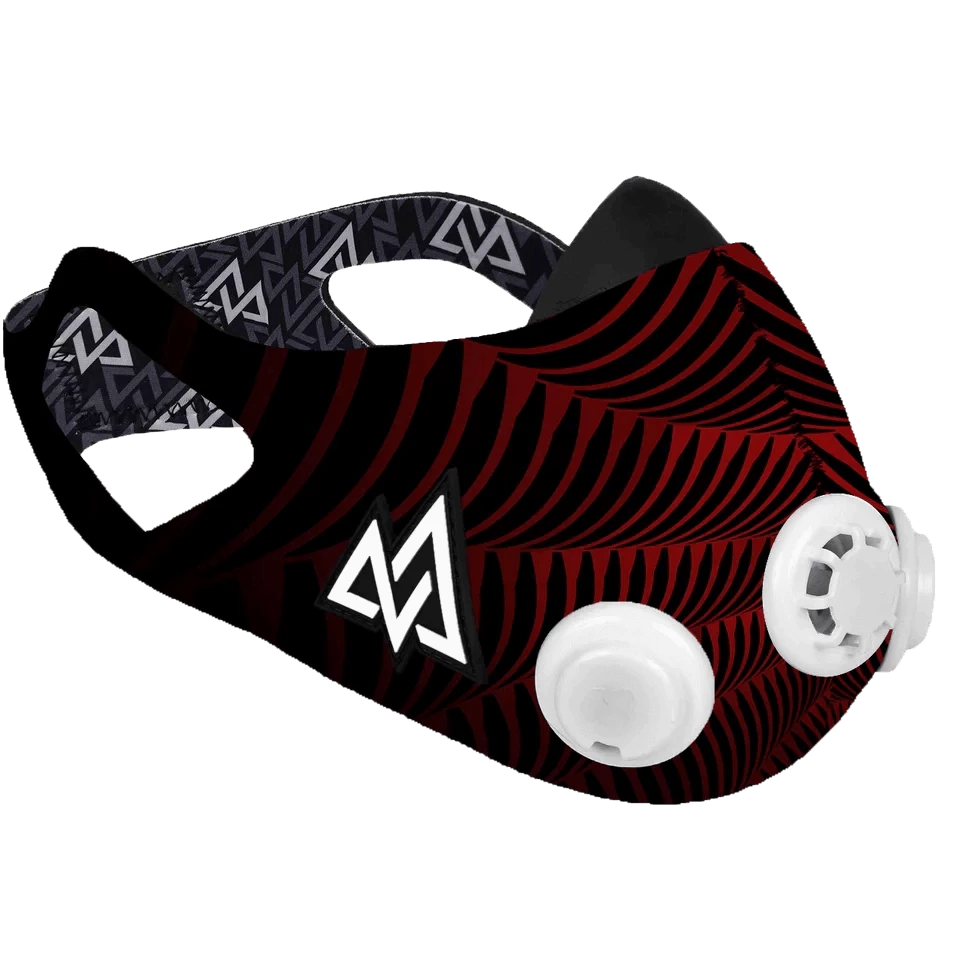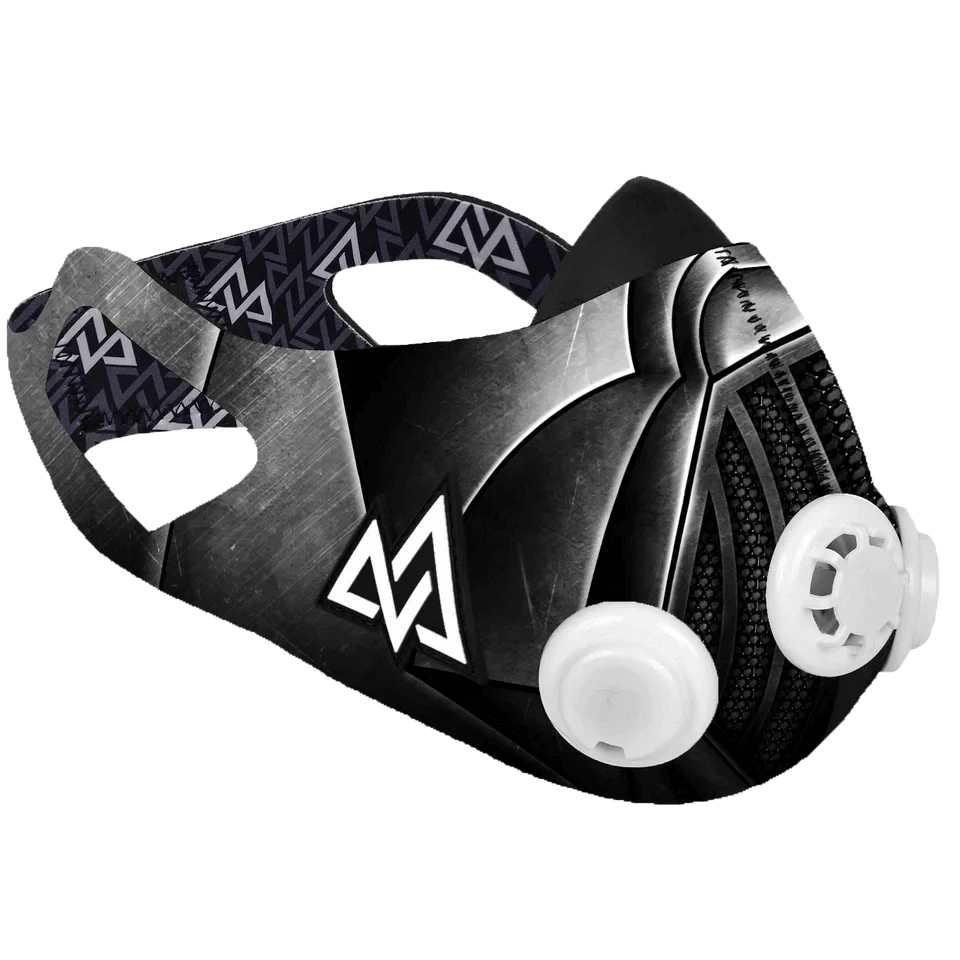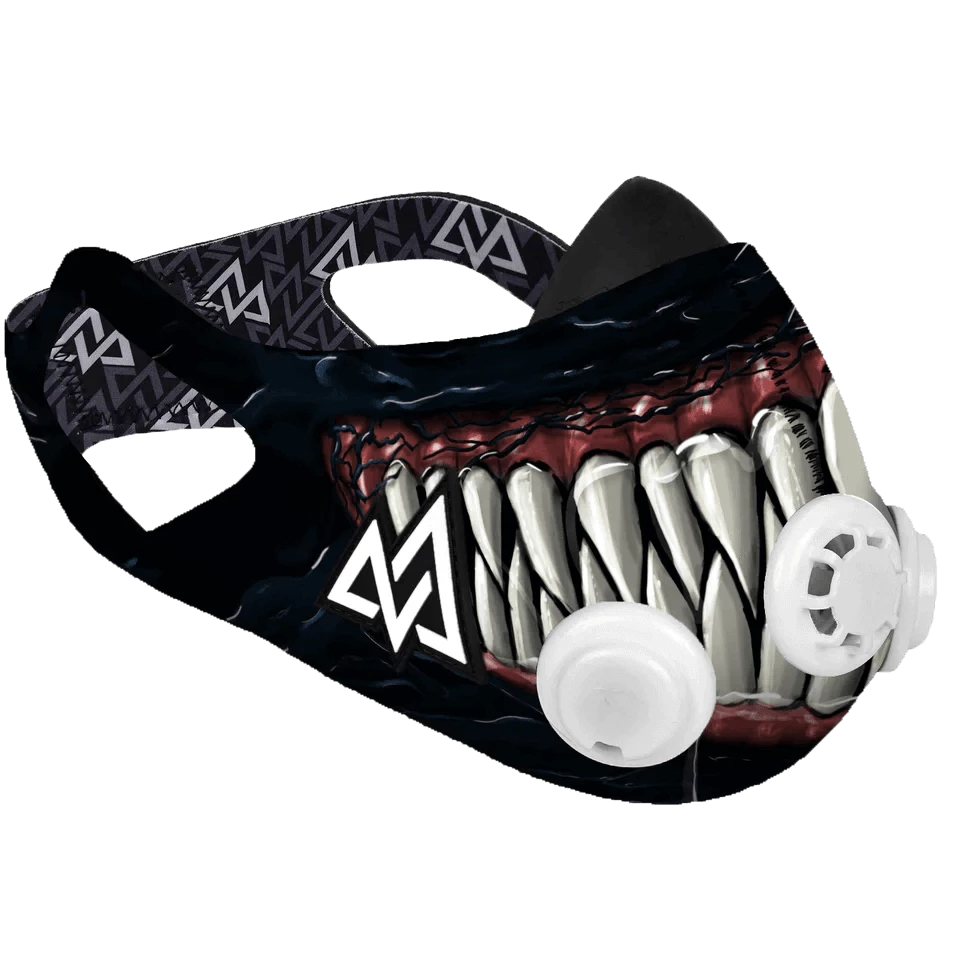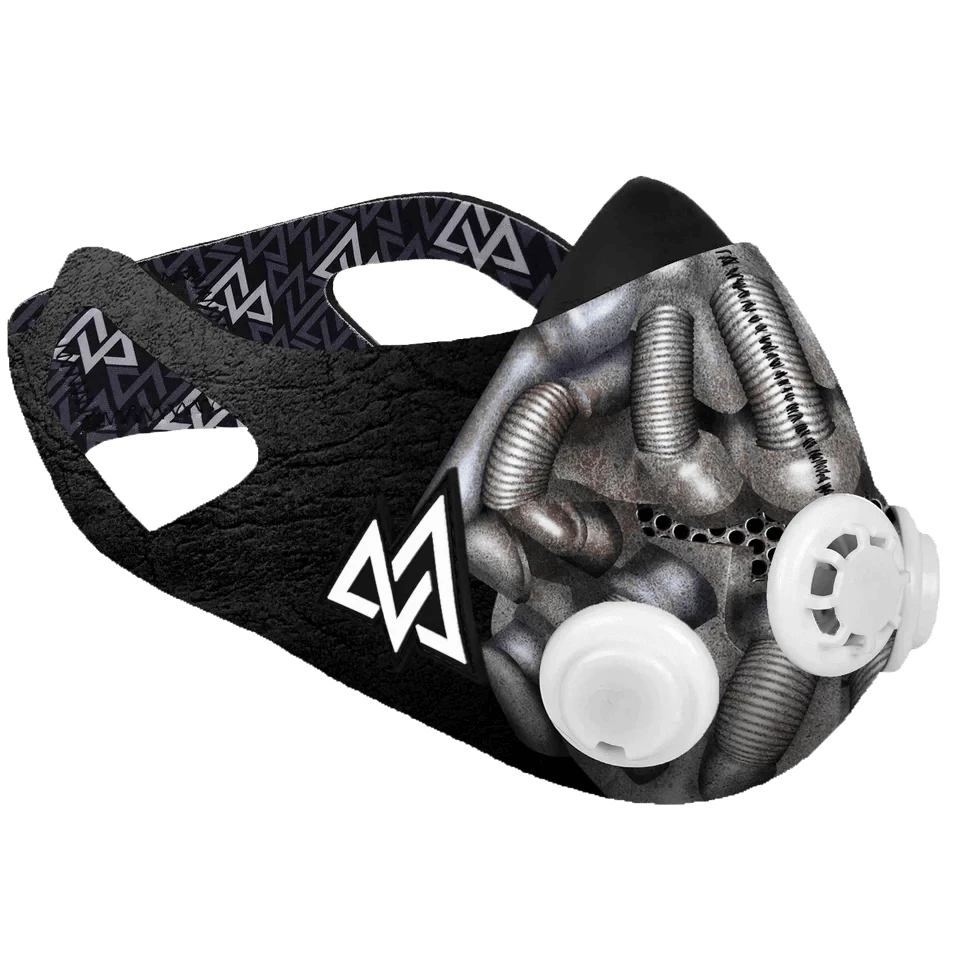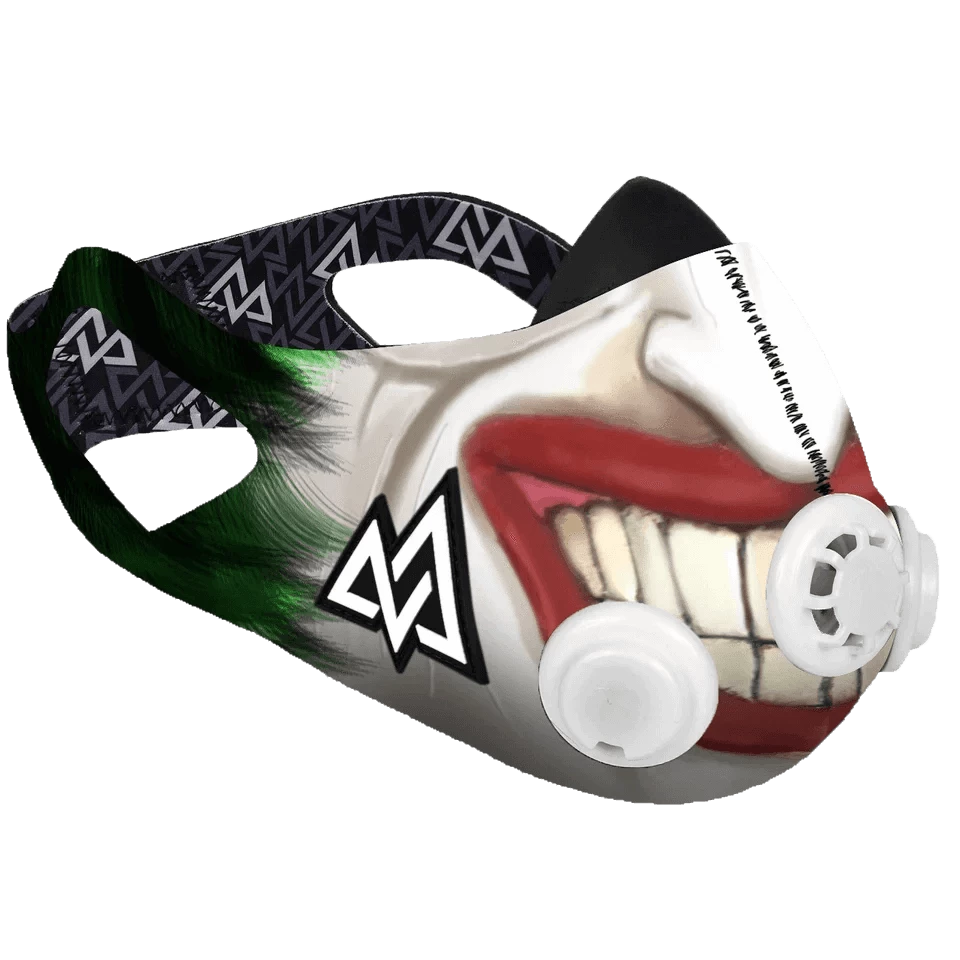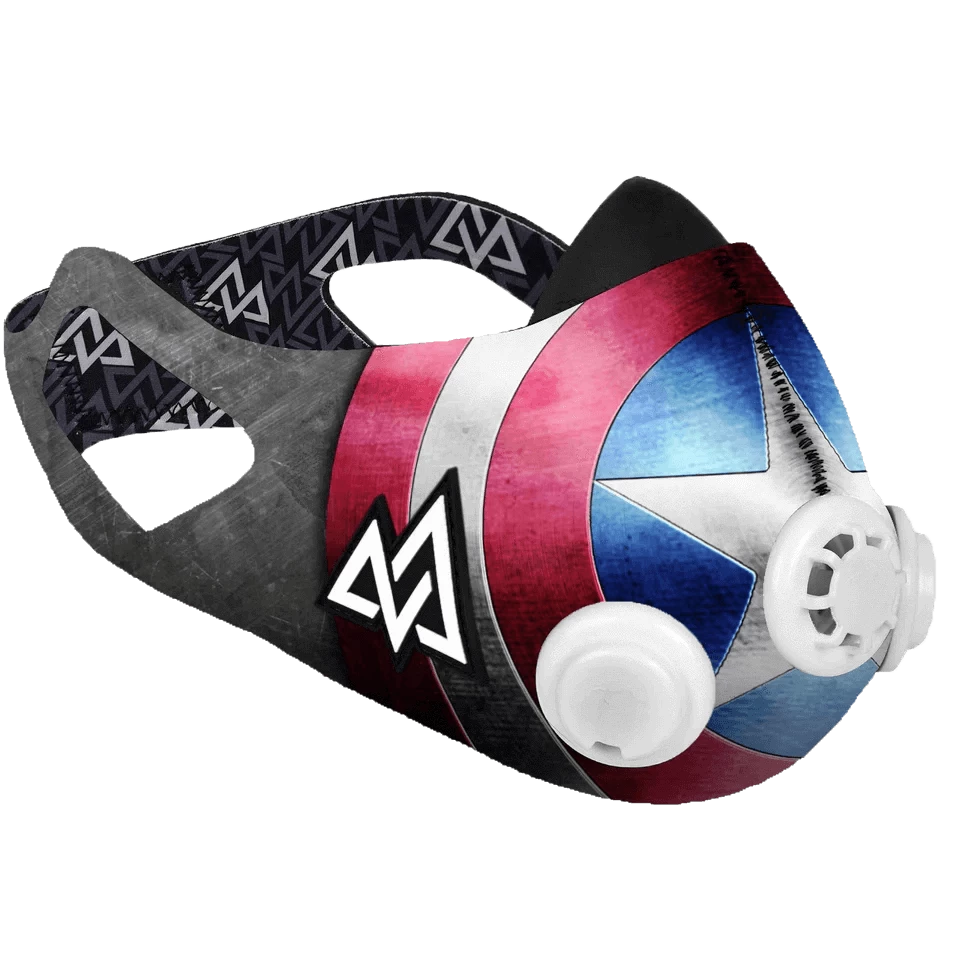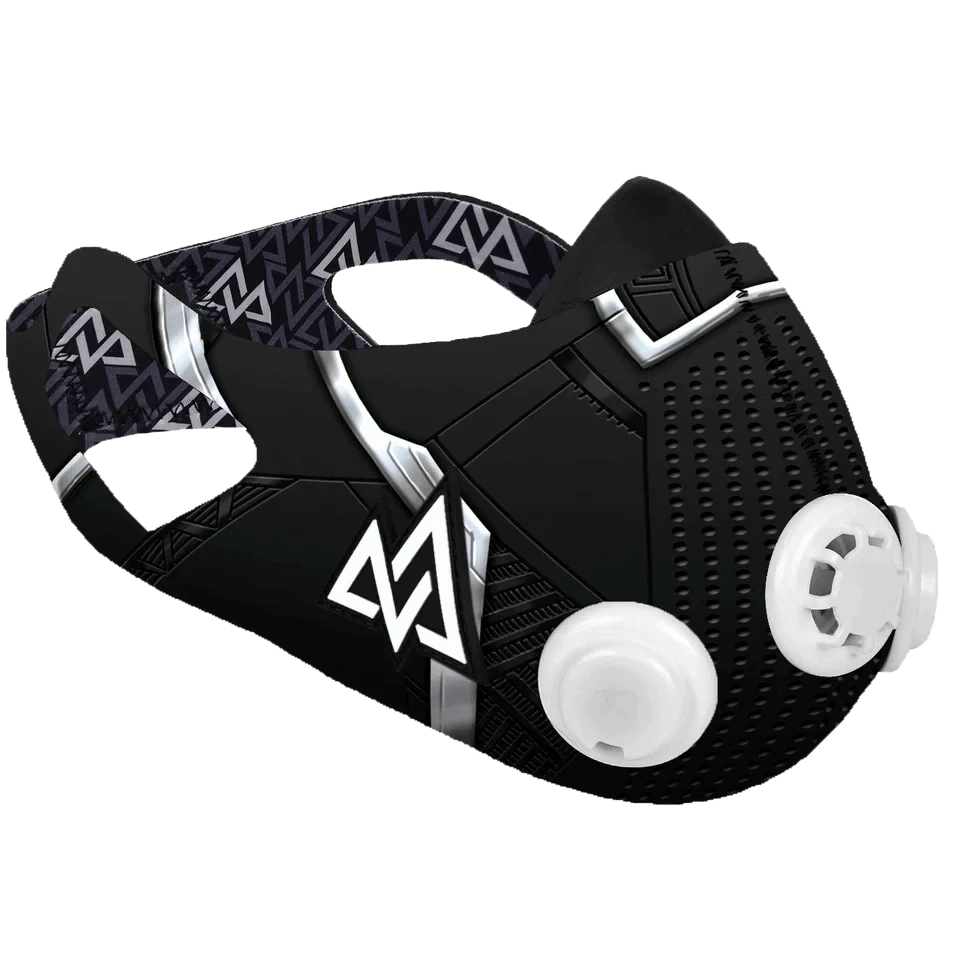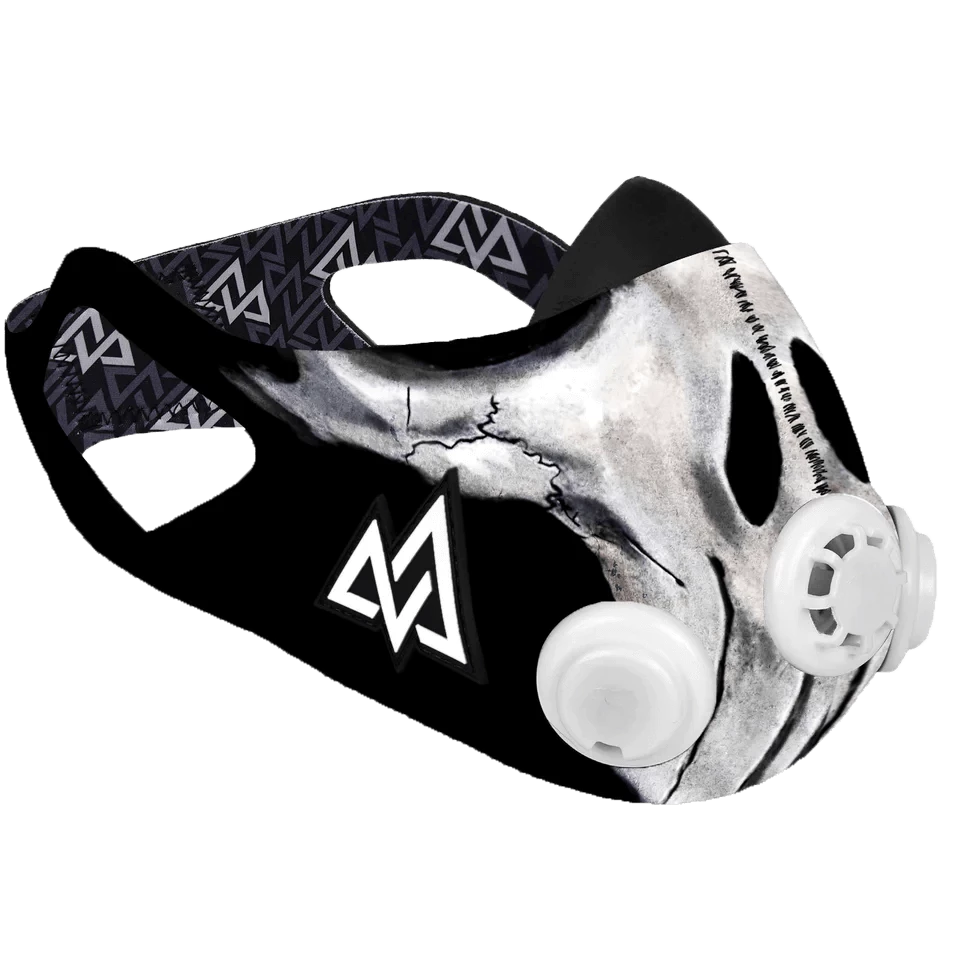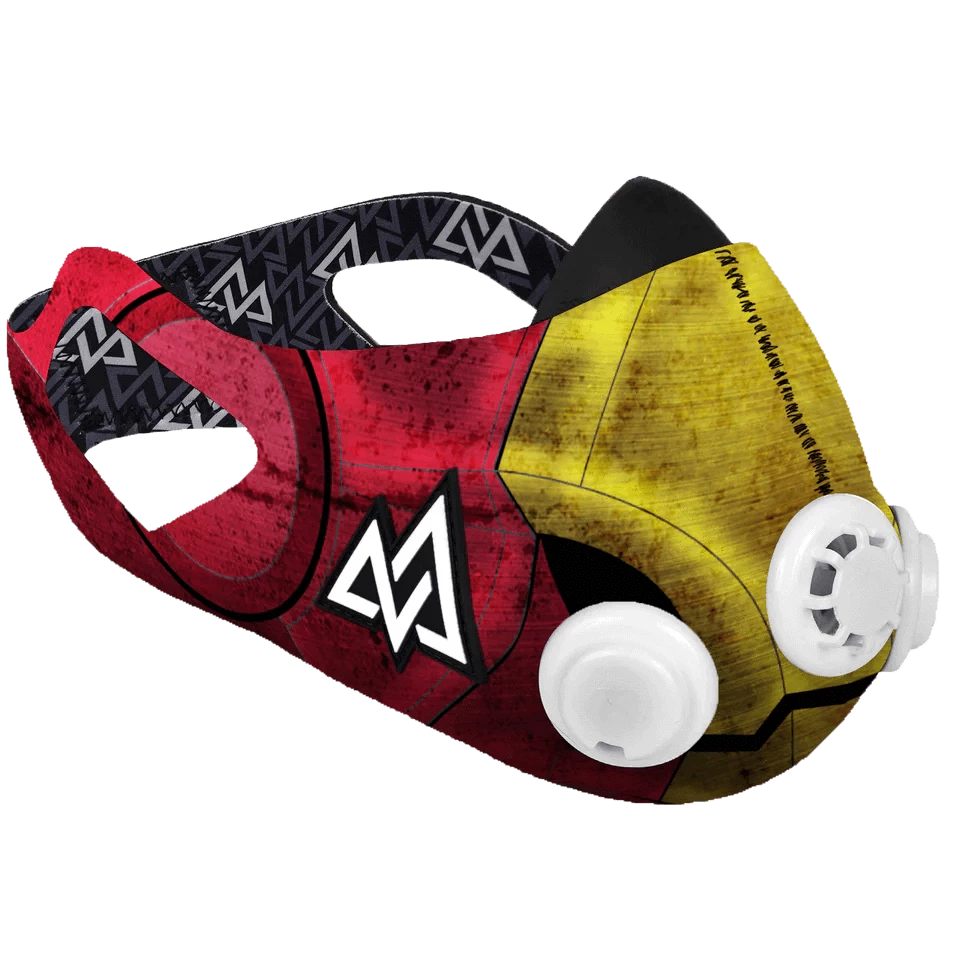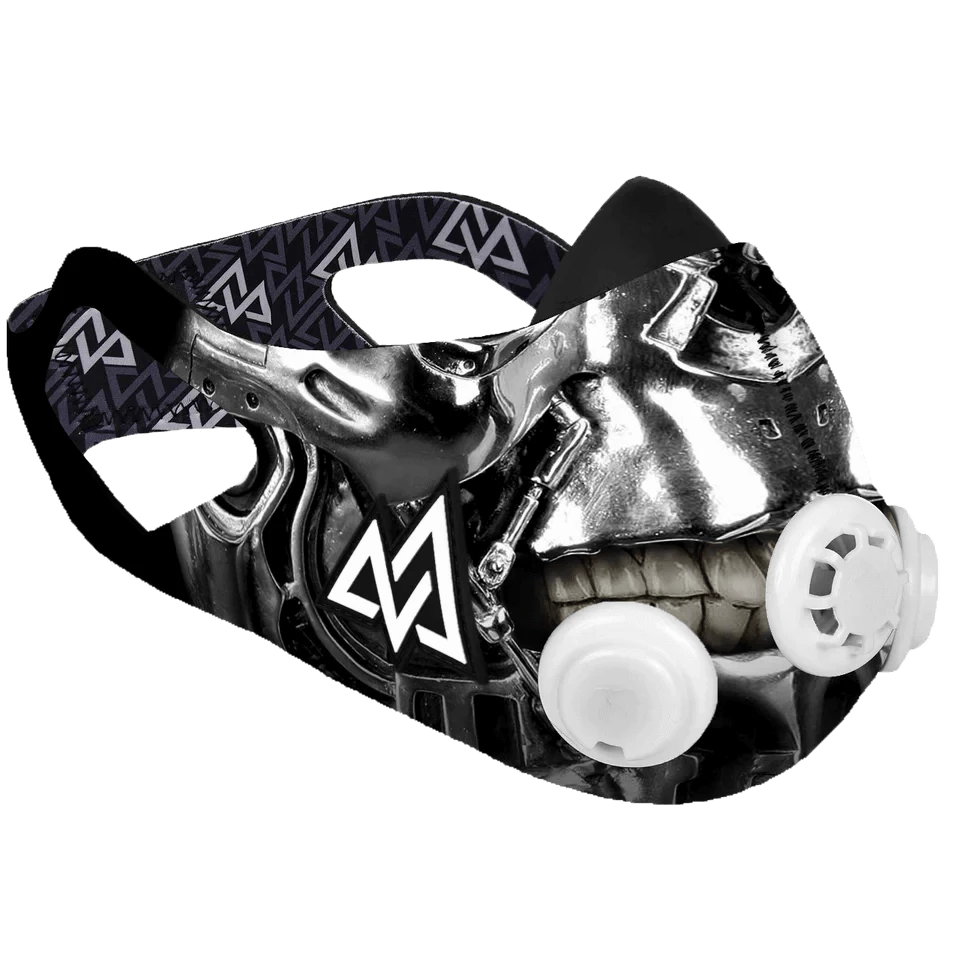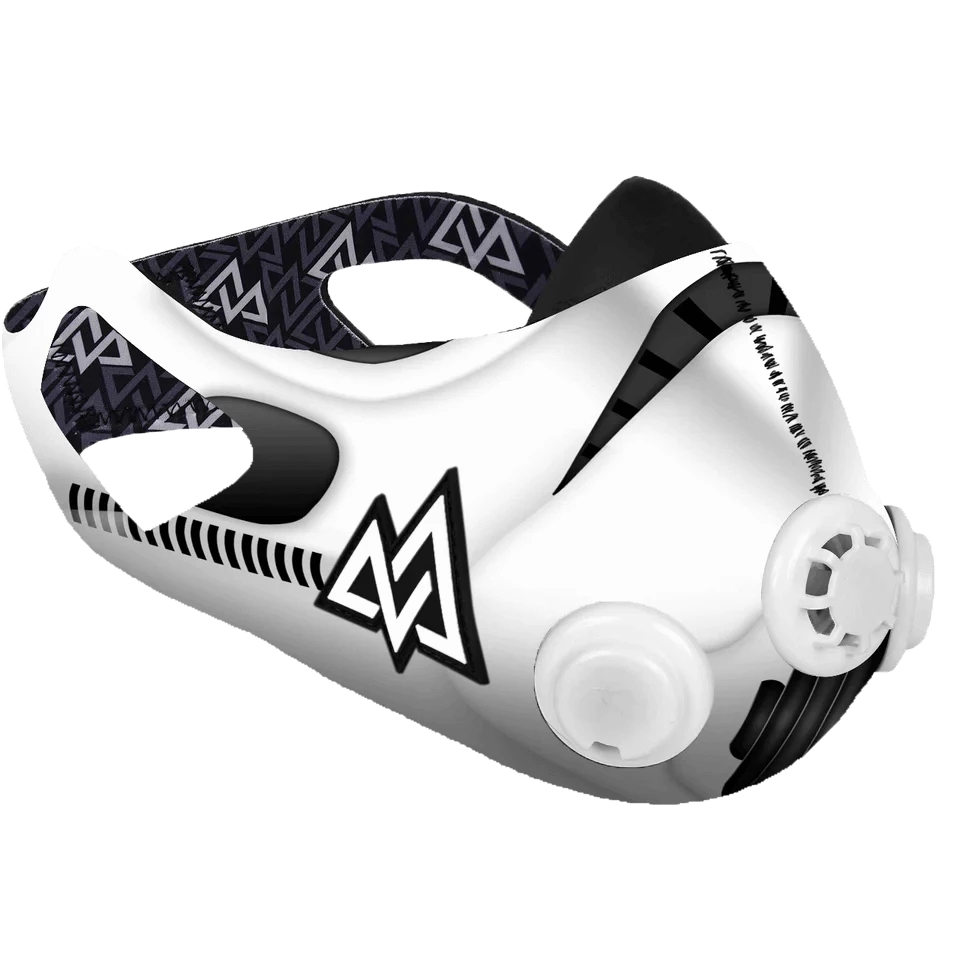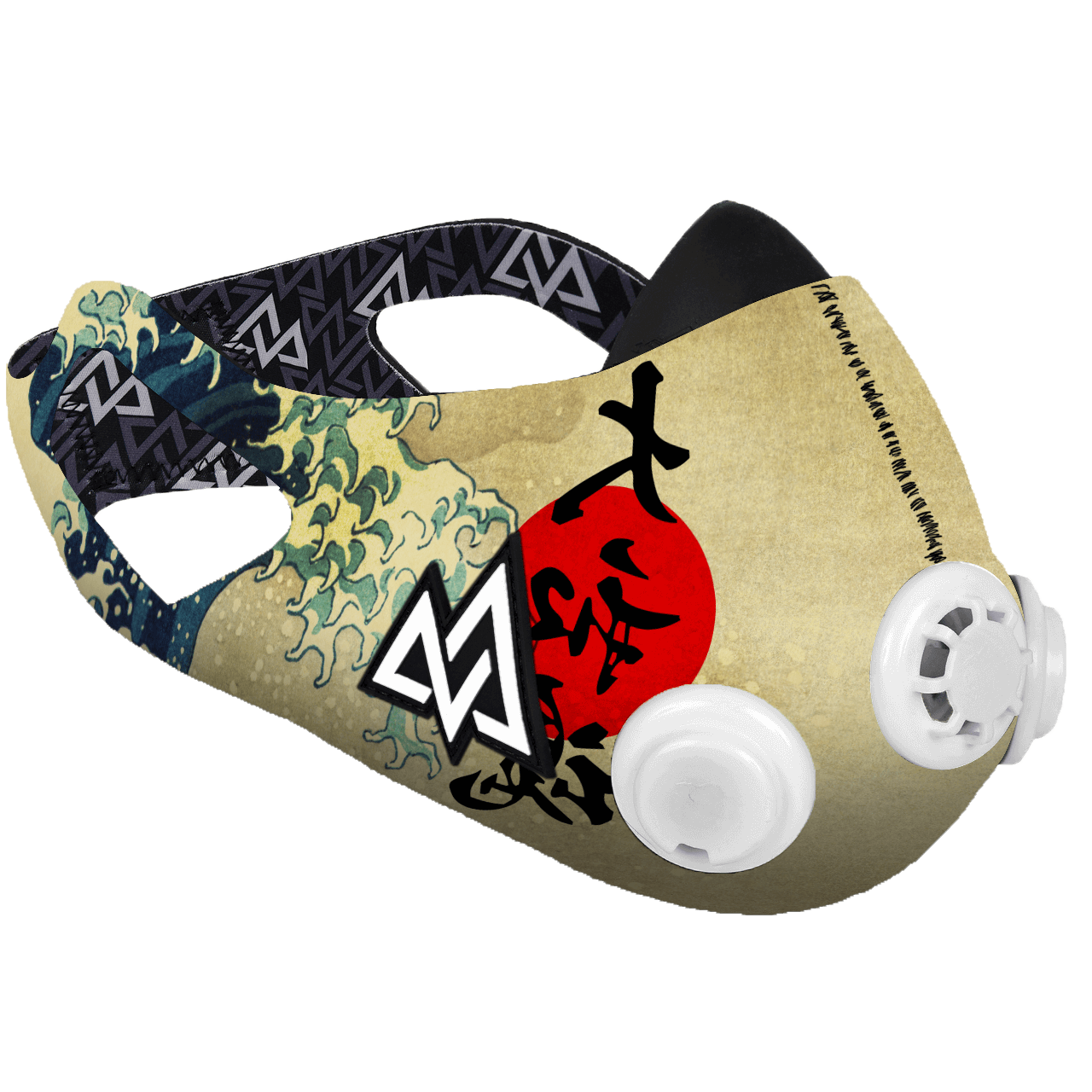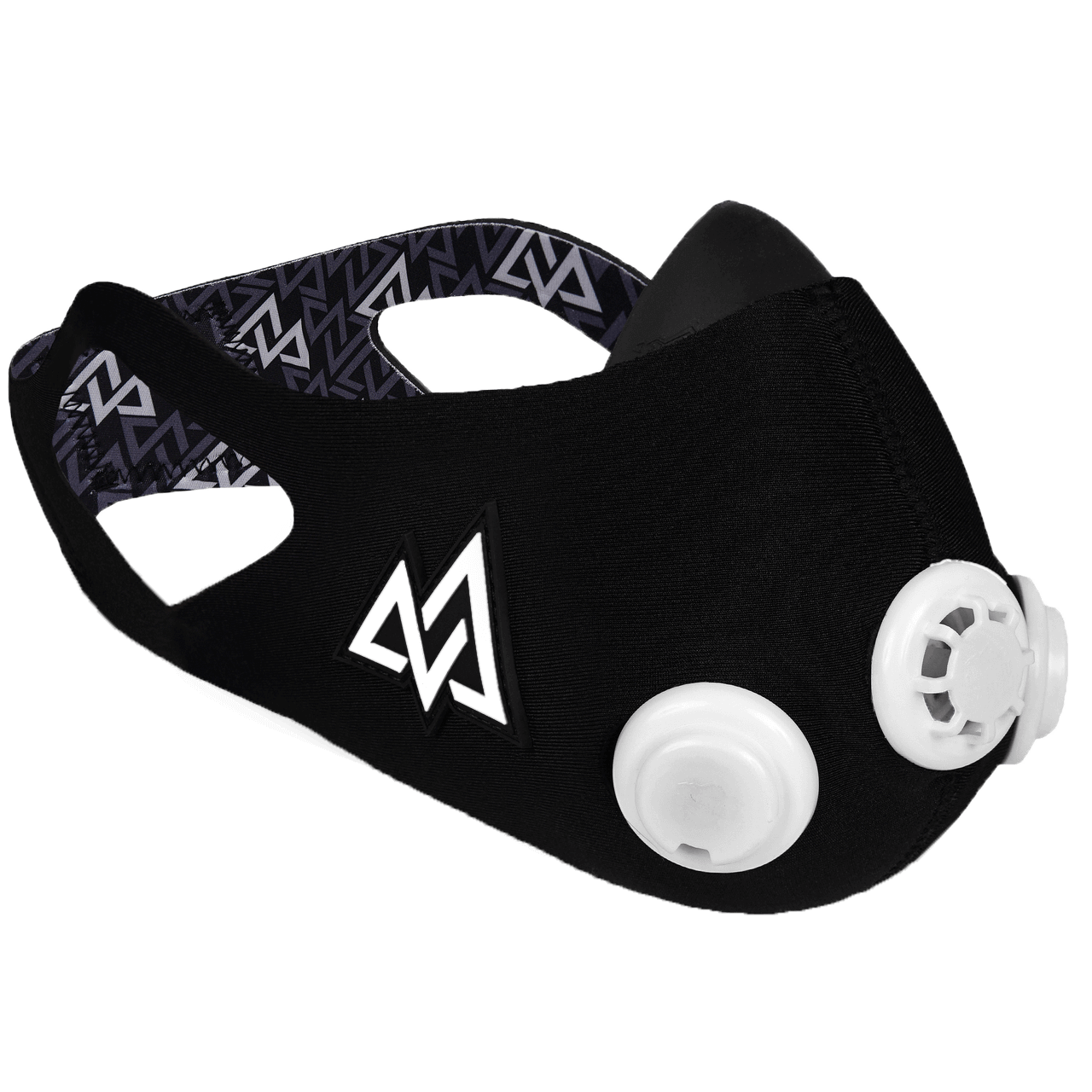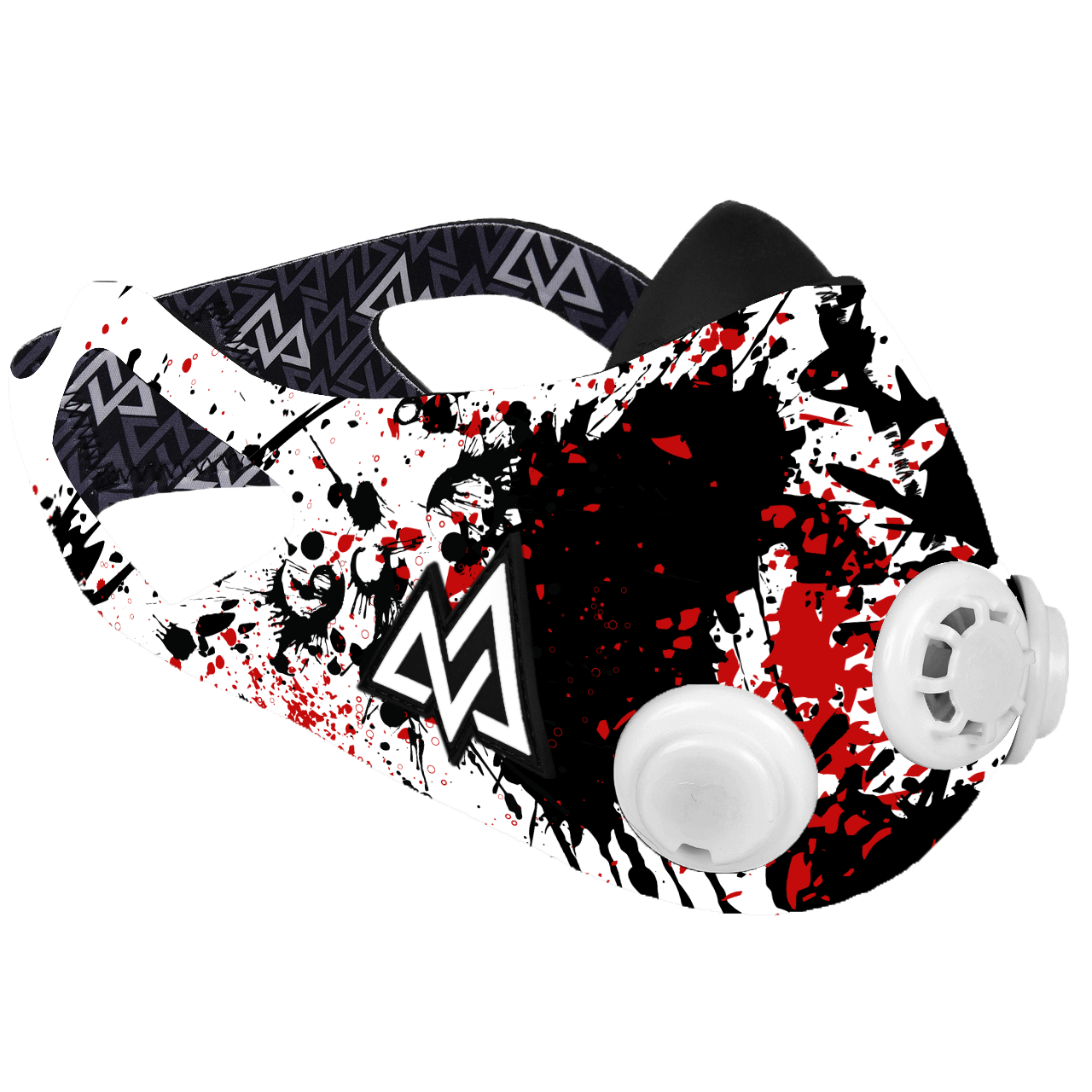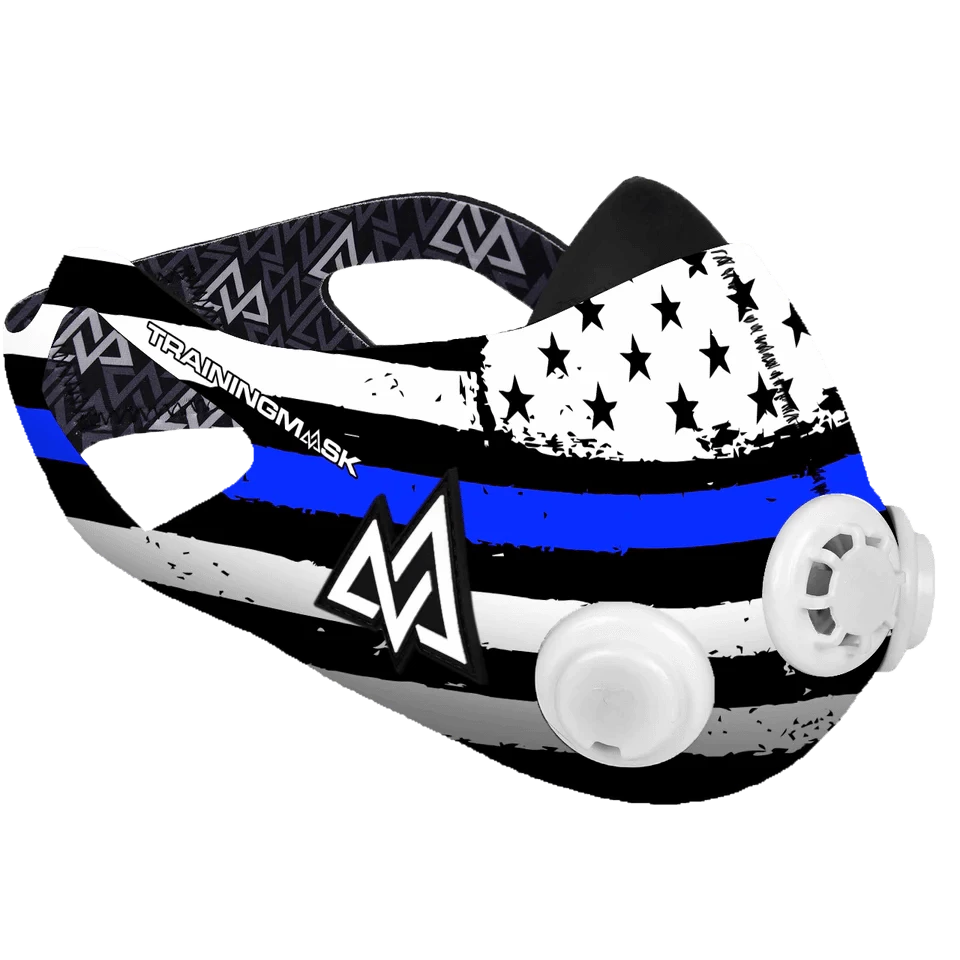 | Size | lbs | kg |
| --- | --- | --- |
| S | 100 ~ 149 | 45 ~ 70 |
| M | 150 ~ 249 | 75 ~ 115 |
| L | 250+ | 115+ |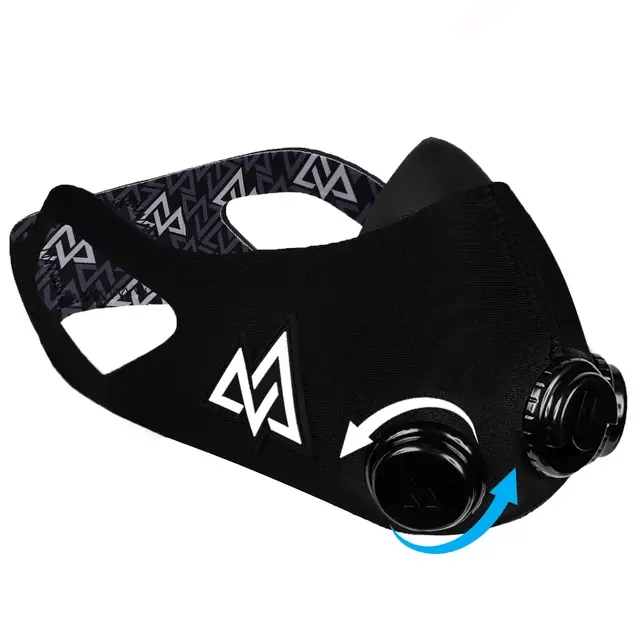 Improved Airflow System
2.0 Turn Flow Features Premium Construction: The Training Mask 2.0 Turn Flow is made of high-quality materials and is constructed to resist the demands of rigorous training. Its sturdy design guarantees longevity and easy maintenance, making it a trustworthy ally in your quest for fitness.
Versatile Training Partner: The Training Mask 2.0 Turn Flow effortlessly integrates into any training regimen, whether you're a serious weightlifter, a cardio enthusiast, or a professional athlete. It serves people of all fitness levels, from novices looking to improve their breathing techniques to seasoned athletes seeking to perform at their best.
2.0 Advantages: Incorporating the Training Mask 2.0 Turn Flow into your regimen can lead to improved respiratory function, heightened stamina, optimized breathing mechanics, and enhanced mental concentration. Each training session becomes an opportunity to surpass your personal best and reach new accomplishments.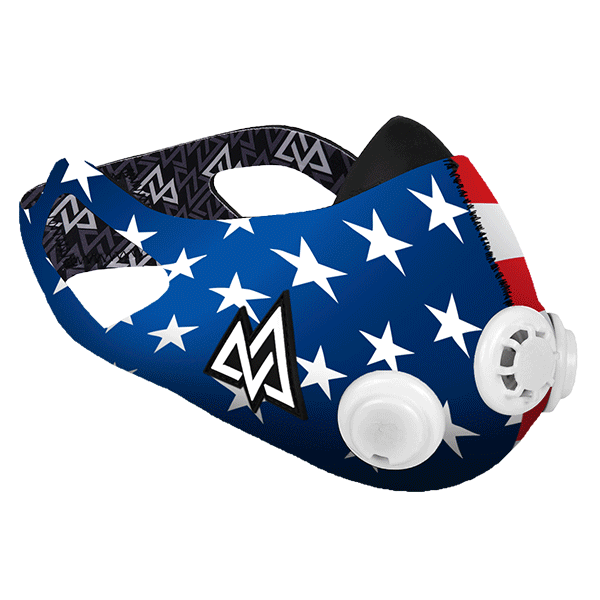 CUSTOMIZABLE STYLE & FIT
Welcome to the future of fitness innovation with the Training Mask 2.0. Uniquely designed to revolutionize your workout routine, this exceptional training accessory takes respiratory training to a new level of customization and effectiveness.
Express Your Identity: The Training Mask 2.0 Custom Sleeves provide your exercises a new perspective by providing a selection of chic sleeve designs. In addition to being useful covers, these sleeves provide you the chance to show off your personality and make a statement while working out.
Personalized Performance: Whether you're a runner, weightlifter, cyclist, or partake in diverse sports, the Training Mask 2.0 Custom Sleeves cater to your unique preferences. Athletes of all levels can now enhance their training experience while showcasing their distinct taste.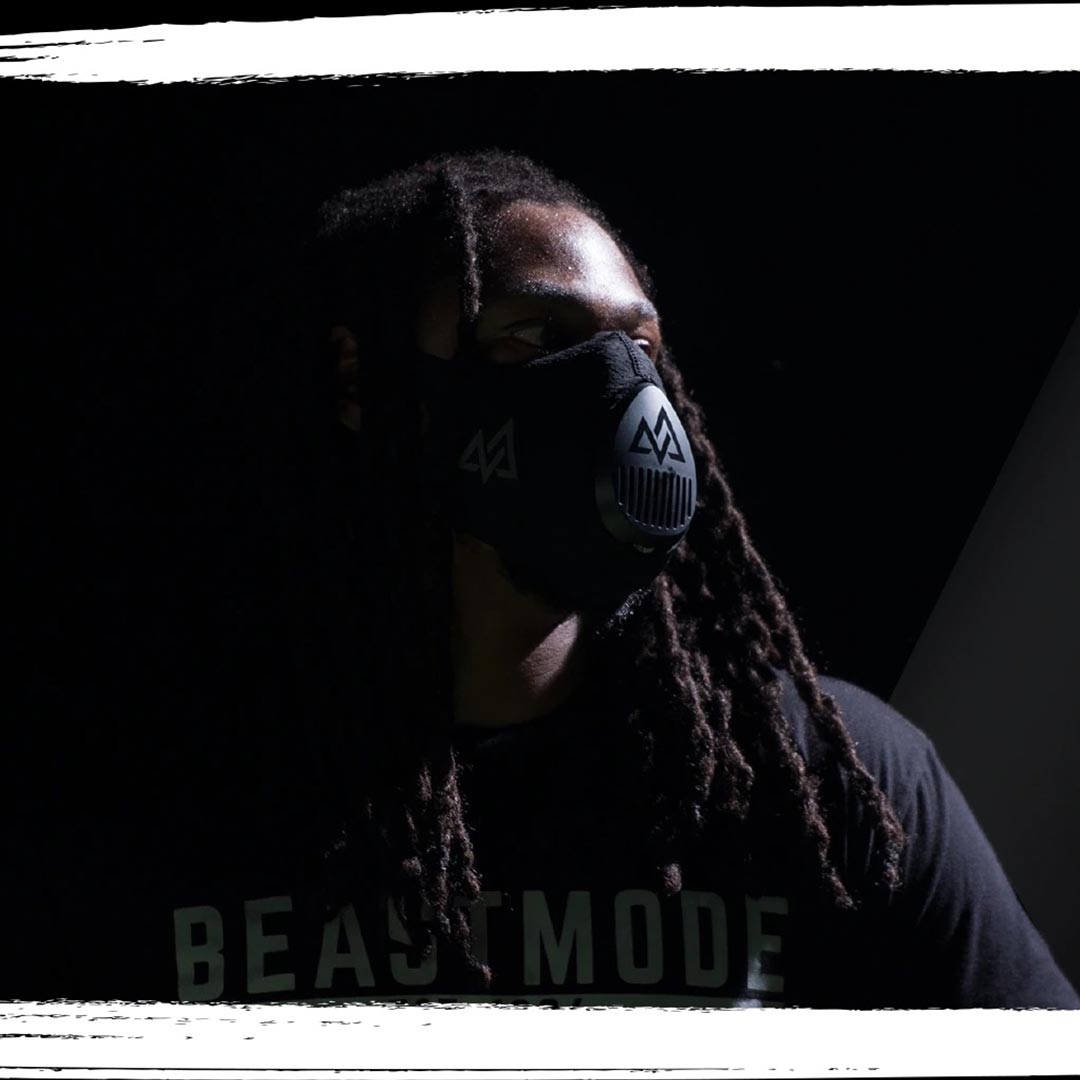 MARSHAWN LYNCH
Endurance Training: TrainingMask can be used during endurance training sessions such as running or cycling. Marshawn Lynch used the mask to challenge his respiratory system, improve lung capacity, and enhance his cardiovascular endurance.
Simulation of Game Environment: Marshawn Lynch used TrainingMask 2.0 and 3.0 to simulate the challenges faced during games, such as limited oxygen availability or fatigue-inducing conditions. By training with the mask, he could prepare his respiratory system for the demands of competition.
Improve your health one breath at a time
Revolutionize your training and take your fitness to the next level with TrainingMask. Our cutting-edge training equipment is designed to enhance your performance, improve endurance, and optimize your workouts. Whether you're a professional athlete, fitness enthusiast, or someone looking to improve their overall health, TrainingMask has the tools you need to reach your goals.