Regular price
$79 USD
Sale price
$50 USD
Unit price
per
Sale
Sold out
Regular price
$79 USD
Sale price
$50 USD
Unit price
per
Sale
Sold out
🔗 Compatibility Chart
XRT PRO 2.0 Scotts SCBA Insert is future of life saving FireFighter respiratory performance. Our innovative insert is a game-changer in self-contained breathing equipment (SCBA) technology and was created to improve endurance, stamina, and performance for firefighters and first responders. 
XRT PRO 2.0's optimized design to increase breathing resistance gives you the ultimate onscene low bottle o2 breathing experience during breath demanding firefighting scenarios.
Read More...

Durability and dependability: The XRT PRO 2.0 Insert is made to survive harsh training environments because it is made of premium materials. It is made to withstand the drops, rugged training scenarios and physical strain from rigourous firefighter experience training event, guaranteeing that your breathing is always a reliable asset.

User-Centric Design: The XRT PRO 2.0's insert is a simple installation and removal that makes maintenance simple and quick thanks to its user-centered design. Because of its user-friendly features, firefighters can concentrate on performance, stamina and endurance without device failures.

Compliance and Performance: The XRT PRO 2.0 Scotts SCBA Insert complies with and beyond industry safety requirements, making it a dependable option for professionals who value their health. It's a tool that helps firefighters work as efficiently as possible while also assuring their safety while they defend their communities.

How It Operates:

The XRT PRO 2.0 Insert was created to effortlessly integrate with Scotts SCBA AV2000 & AV3000 masks and improve respiratory performance, stamina and endurance for the user. XRT PRO 2.0 is effective when use in real training scenaiors, workout and on scene training. Using our multi level resistance training device we optimize airflow dynamics by strengthening the intercostal muscles, increase stress taxation, and give the user experience of low bottle o2 on scene scenario for training purposes.

As part of the package:

Quick-start guide for the XRT PRO 2.0 Scotts SCBA Insert for simple installation and upkeep.


Improving your performance:

Experience the Scotts SCBA XRT PRO 2.0. Add this and transform your firefighting experience. Put performance, and mental focus first with a respiratory system created to handle the demands of firefighting senario like environments.
6 Levels of Resistance

Inspiratory & Expiratory Resistances

Increase On Scene Performance
Details

Overview: The XRT PRO 2.0 Scotts SCBA Insert is your ticket to the future of respiratory protection. This innovative insert is a game-changer in self-contained breathing equipment (SCBA) technology and was created to improve safety, comfort, and performance for firefighters and first responders. For individuals who seek the best in breathing equipment, it is the ideal choice because to its cutting-edge features and thorough construction.

Key characteristics:
Better Airflow Management: The XRT PRO 2.0 Scotts SCBA Insert is designed to provide greater airflow management, making breathing simpler and more effective. Because of its improved design, it offers multiple breathing resistance and and dependable yet euphoric breathing experience in difficult firefighting situations.

Customizable Fit: The XRTPRO 2.0 insert is made to fit snugly and securely inside Scotts SCBA AV2000& AV3000 masks. We ensure little movement while in use. Since the insert is kept in place by the ergonomic design, users can concentrate on their important workouts, on scene scenarios and duties ensuring your performance will be more efficient without it during a real life scene.
📏 Compatibility Chart

AV2000-AV3000
Small: SC805773-81
Medium: SC805773-82
Large: SC805773-83
AV2000-804191-72
Care Guide

Regular Cleaning:

After each use, clean the mask by gently wiping the exterior surfaces with a mild detergent or disinfectant wipe.
Pay close attention to the filtration area and ensure any visible debris or particles are removed.
Rinse the mask with clean water to remove any residue from cleaning agents and let it air dry.
100% Risk Free Guarantee

We offer a 30-Day No Questions Asked Guarantee for your peace of mind. If you are not completely satisfied with your purchase, simply contact our customer support within 30 days of the original purchase date, and we will initiate the return process without asking any questions.
Euphoric Energy

Increase Stamina

Increased Caloric Burn
Improve Heart Health

Proven Clinical Studies

Improve Mental Focus
View full details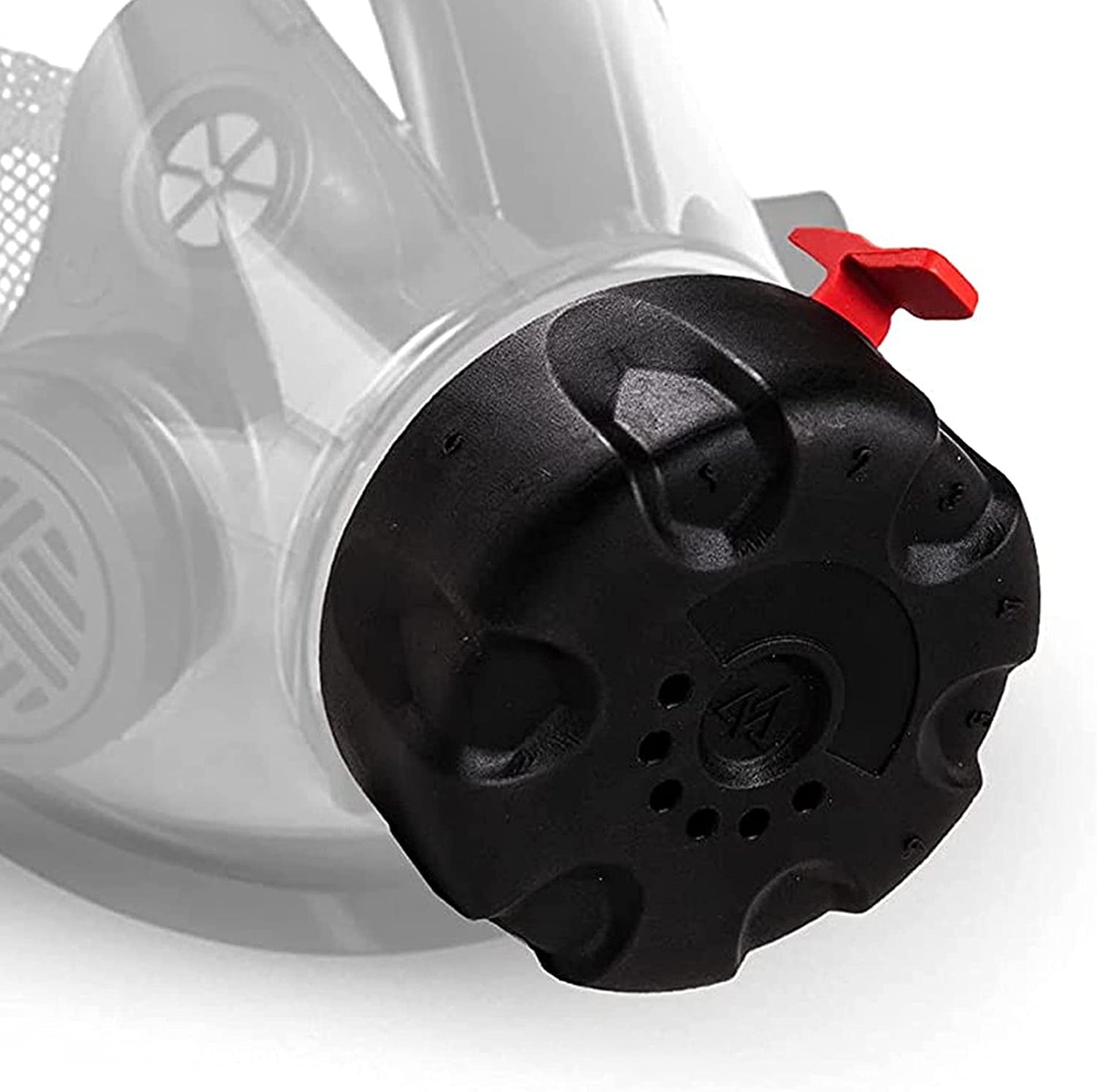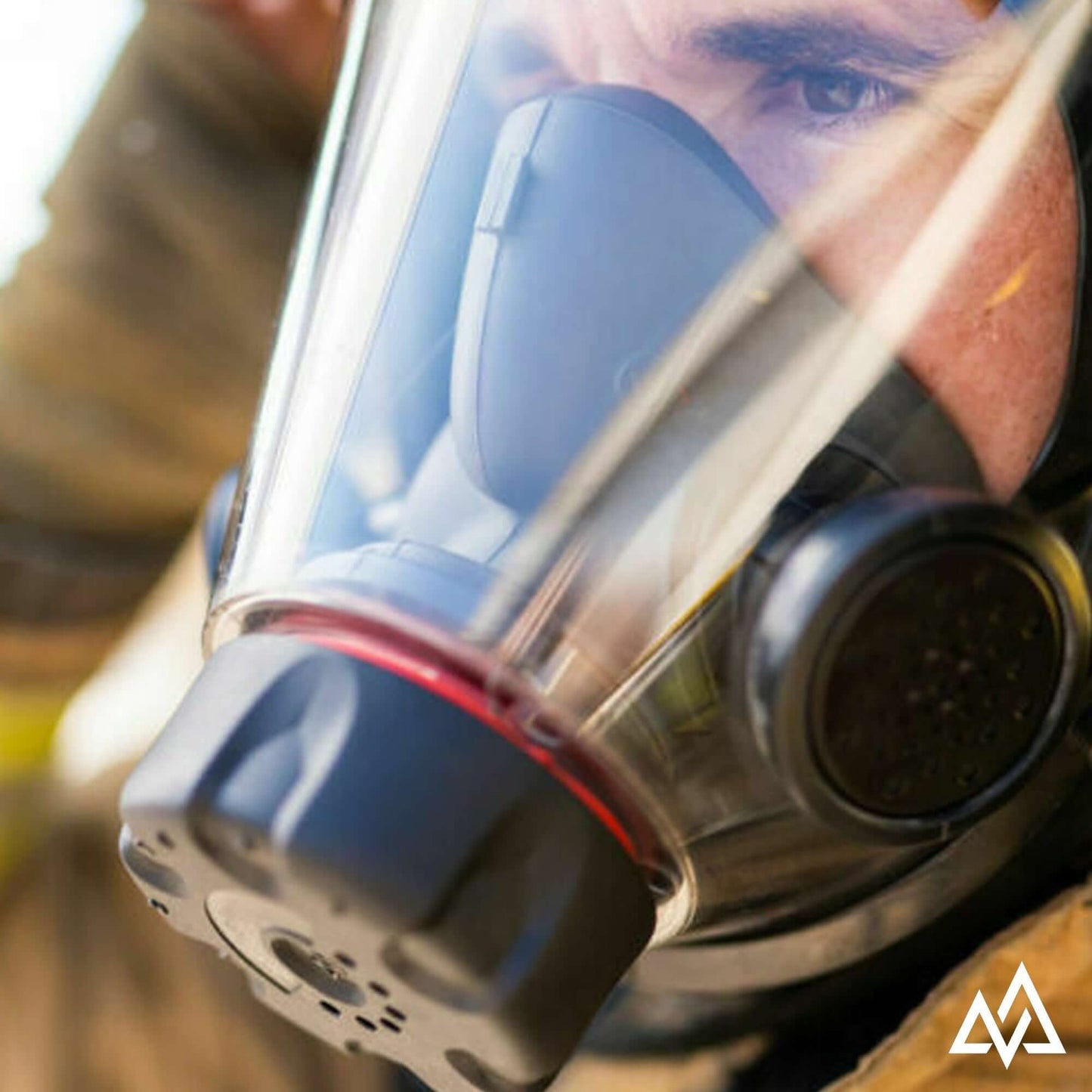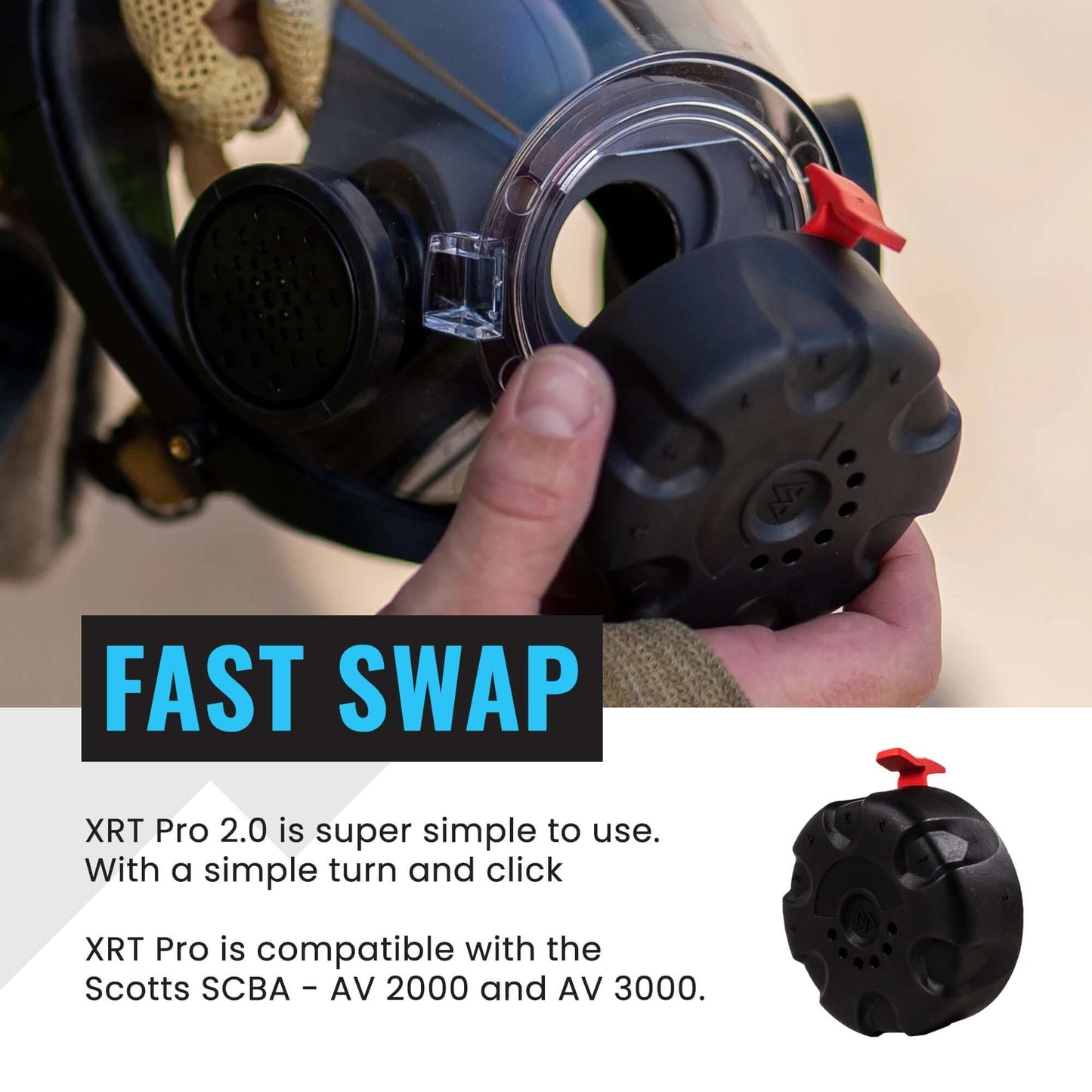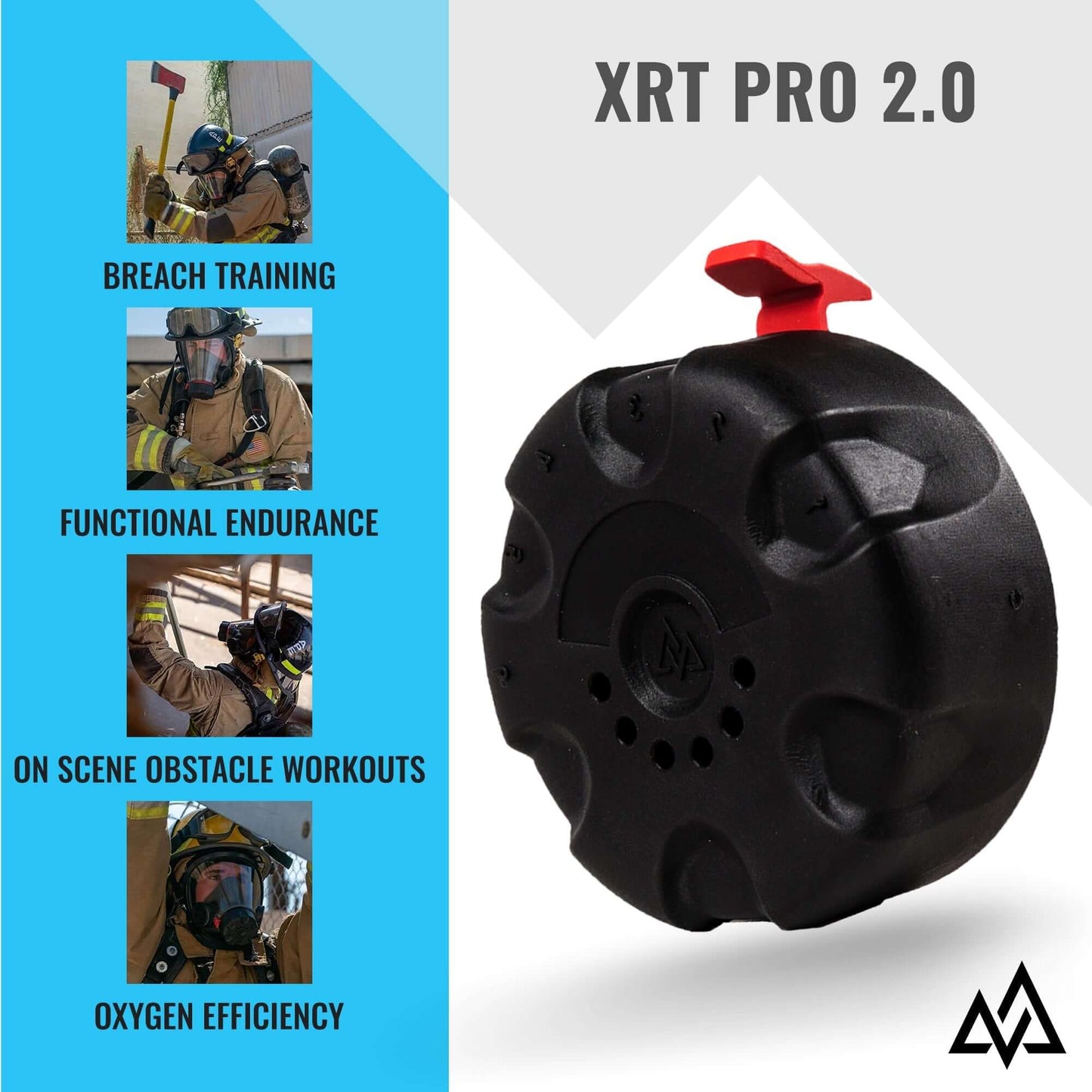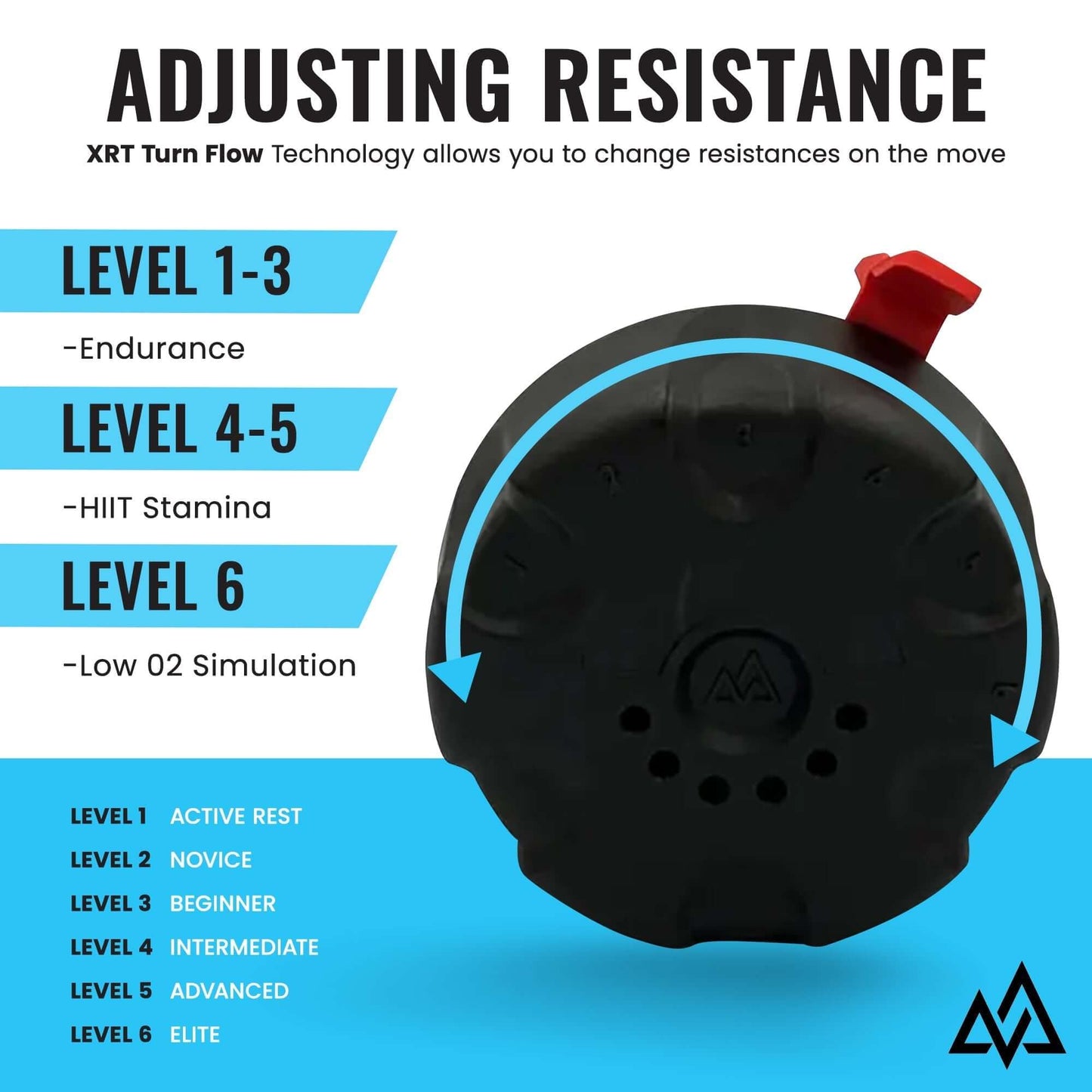 Brand
Style
SCOTTS
AV2000-AV3000
Small: SC805773-81
Medium: SC805773-82
Large: SC805773-83
AV2000-804191-72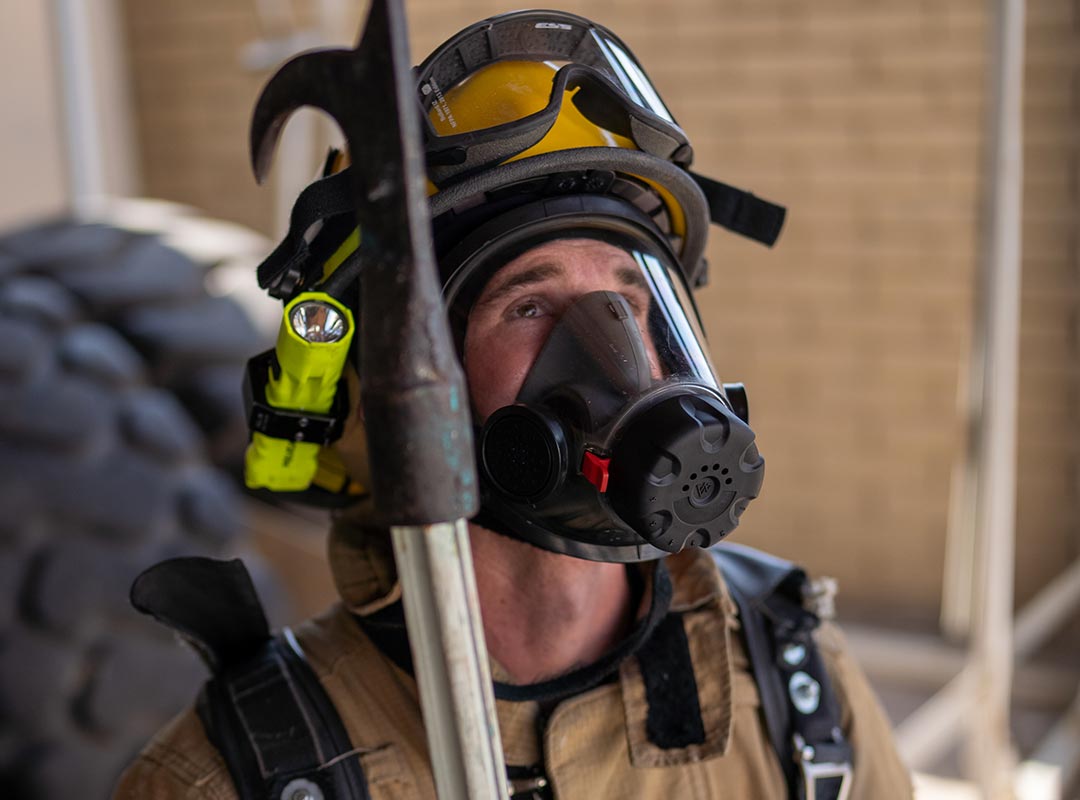 Real-Life Training for Firefighters
With the XRT Pro 2.0, be ready for the unforeseen and meet the challenges head-on with our innovative resistance breathing trainer. Xrt Pro 2.0 was created to offer firefighters realistic training that closely resembles actual on-scene situations. By incorporating a resistance breathing device, the XRT Pro 2.0 offers a training experience that enhances both physical and mental preparedness, ensuring firefighters are ready to excel in the heat of the moment.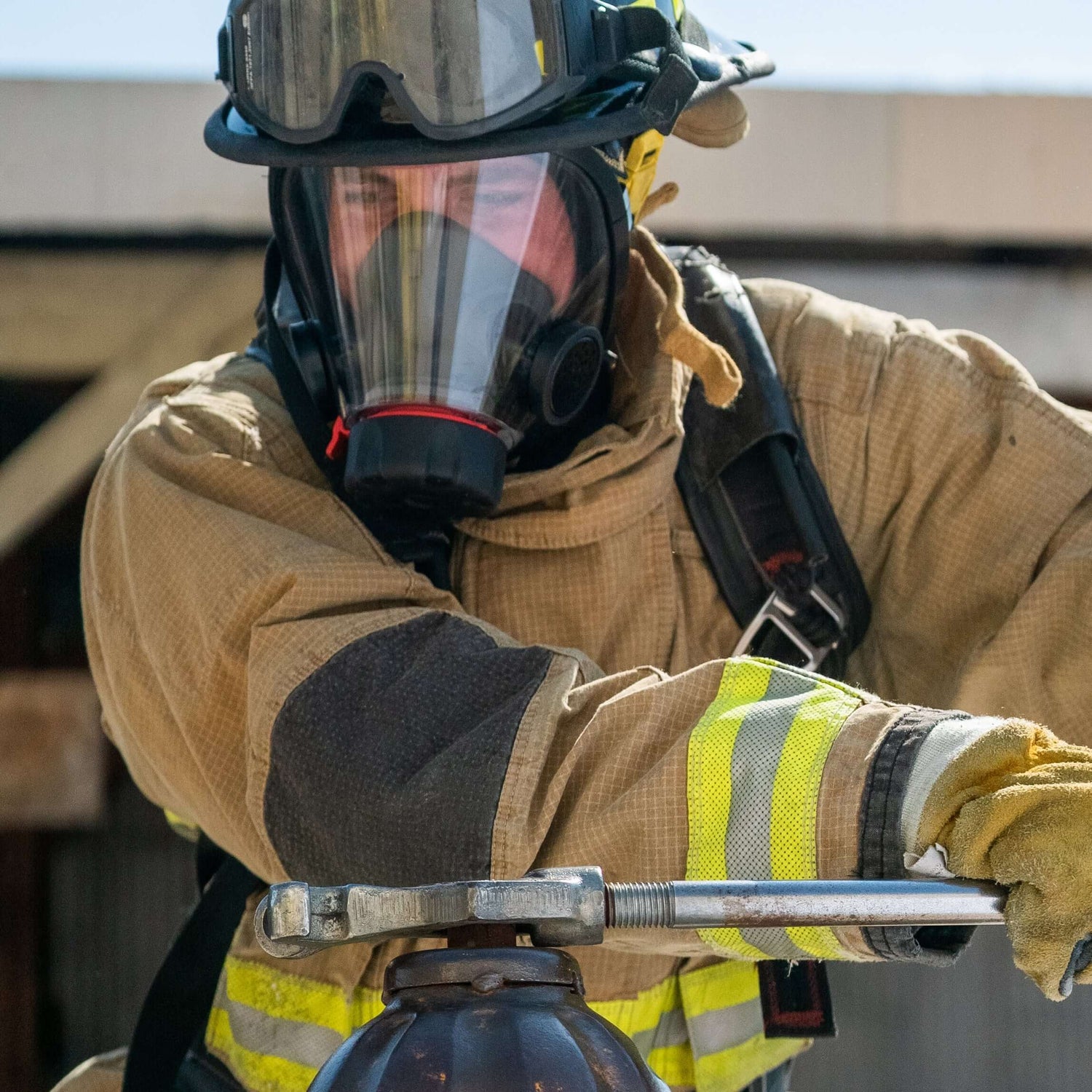 Features for Optimal Training
Strategic Respiratory Training: The XRT Pro 2.0's adjustable resistance aids firemen in building stronger respiratory muscles that increase lung capacity and endurance. This practice results in increased breathing effectiveness under pressure.

Realistic Stress Conditioning: XRT PRO 2.0 encourages firemen to become accustomed to breathing against resistance, providing realistic stress conditioning that equips them to remain cool under pressure and while doing demanding duties with low oxygen tank levels.

Adaptive Training Levels: The XRT Pro 2.0 enables gradual increases in resistance as firemen advance in their training. The training is kept effective and in line with the firefighter's developing skills thanks to this progressive evolution.

Enhanced Decision-Making: Firefighting involves both physical and mental demands that must be met. The XRT Pro 2.0 improves situational awareness by teaching firefighters to reason coherently and take wise decisions when confronted with simulated pressures.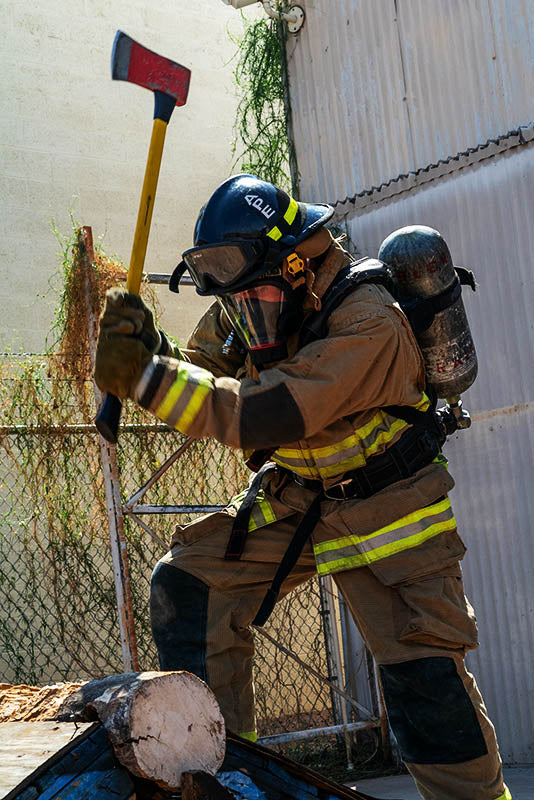 Empowering Preparedness
The XRT Pro 2.0 offers an unmatched simulation of real-life conditions, revolutionizing firefighter training. Utilizing a resistance breathing tool improves physical toughness, mental sharpness, and a comprehensive readiness that is invaluable on the field.
Utilize the XRT Pro 2.0 to get ready for the challenges of combating fires. Experience real-world training that sharpens your abilities and prepares you to succeed in the most difficult firefighting situations.

Training Variety: The XRT Pro 2.0 can be customized to meet your training requirements, whether you're a novice fireman or an experienced professional. It is a flexible tool that takes into account the special difficulties that each person has at different stages of their firefighting careers.

Cautionary Note: When training, put safety first. Follow the procedures established by your department while using the XRT Pro 2.0 under the direction of knowledgeable trainers.
Improve your health one breath at a time
Revolutionize your training and take your fitness to the next level with TrainingMask. Our cutting-edge training equipment is designed to enhance your performance, improve endurance, and optimize your workouts. Whether you're a professional athlete, fitness enthusiast, or someone looking to improve their overall health, TrainingMask has the tools you need to reach your goals.